Alex has spent a lifetime in the sewing industry and is considered one of the foremost experts of pioneering machines and their inventors. He has written extensively for trade magazines, radio, television, books and publications world wide.

Welcome to my poem page. Why do some of us write poems? It is a strange impulse and less that 2% of us do it, why? Who knows but every now and again I get this urge to write poetry and have an extensive collection built up since I was a child. Do I need therapy? Probably...

This poem is the hardest I have ever written and my most satisfying, from start to finish it took over a year.

Alex I Askaroff


The Happy Quilter


Snap, snap, snap went the Singer,


Clunk, clunk, clunk came the sound.


Mad, mad, mad was the owner,


She snarled at her work and frowned.


What, what, what, shall I do!


Scratch, scratch, scratch on her head.


Ring, ring, ring went the phone,


The Singerman was dragged from his bed.


Please, please, please went the plea,


Huh! Huh! Huh! his reply,


Come-come around in the morning,


As I need my machine or I'll die.




Turn, turn, turn went the screwdriver,


Drip, drip, drip dripped the oil.


Sing, sing, sing went the Singer,


As his client came down from the boil.

Sew, sew, sew, sewed the Singer,


Smiles, smiles, smiles all around.


Bye, bye, bye said the Singerman,


As the quilt was sweetly rebound.

Alex I Askaroff

Birth in a seaside town

I was dragged into the salt-cut air

Beneath the screaming gull sky, my

Heart pounding in rhythm

With the wild wild waves.

Little lungs suck up the sea-flecked spray

As my sticky eyes prise open.

Rash-red limbs wriggle and my cries of joy

Mingle with the gulls above.

For there is no greater place on earth

To be born—than in a

Seaside town.

A I A

Sir Marmaduke Chatfield

Sir Marmaduke Chatfield has bit the dust,

And all his medals are turning to rust.

So much bluster and so much blow,

Was little more than pompous show.

Now the worms feed upon his bones,

And he dreams no more of kings and thrones.

A I A 2011

Well that's it I don't want to scare you off poetry for life. I do hope you enjoyed my work. I spend countless hours writing these pages and I love to hear from people so drop me a line and let me know what you thought: alexsussex@aol.com

All Alex's books are on Amazon

Fancy a good read: Ena Wilf & The One-Armed Machinist

A brilliant slice of 1940's life: Spies & Spitfires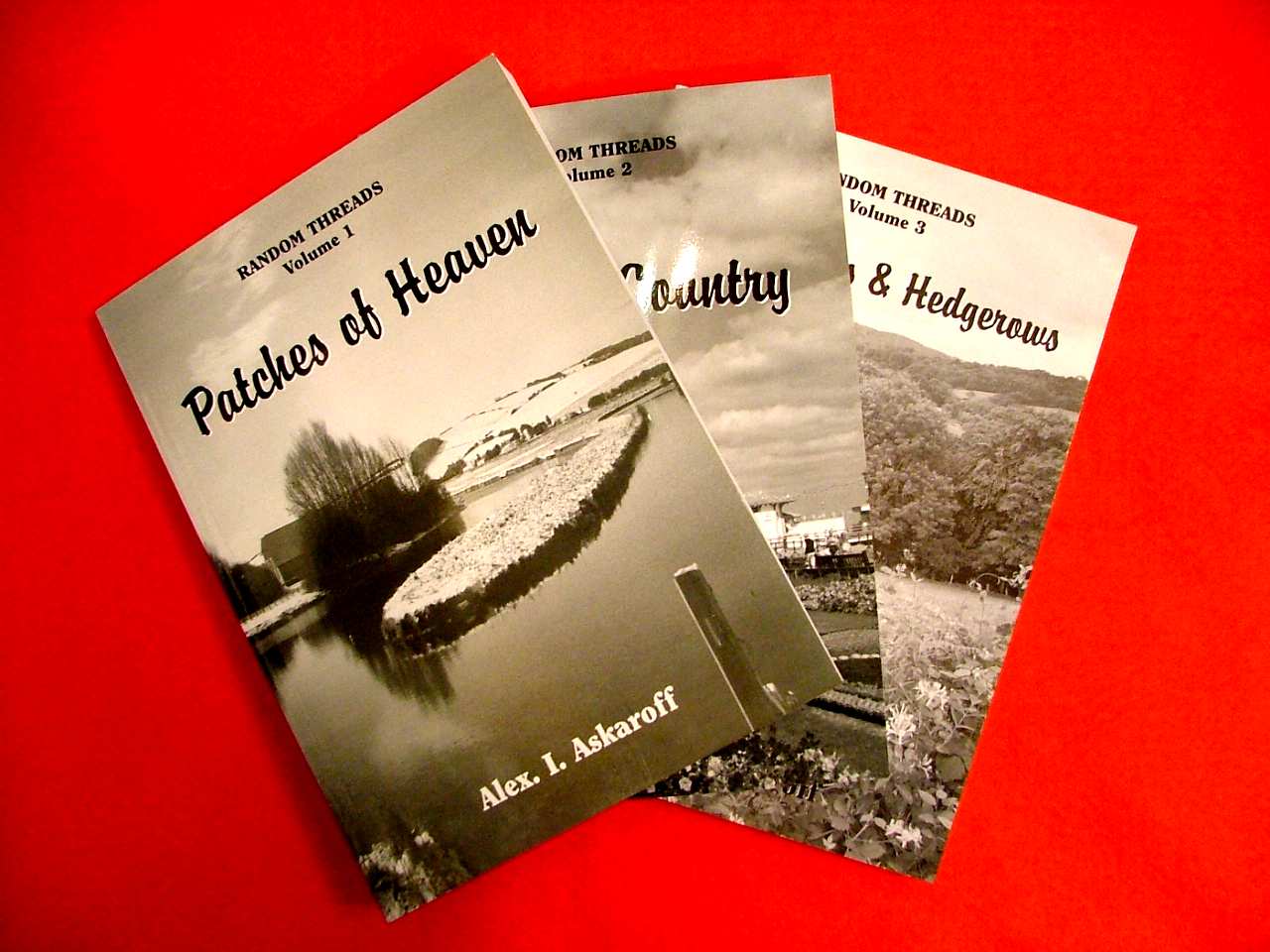 Alex's stories are now available to keep. Click on the picture for more information.