Home of the Sewalot Site
By Alex I Askaroff
For antique and vintage sewing machines
The Ultimate Sewing Machine Fault Finder
Wasted loads on repairs bills? Not any longer!
Want to save hundreds in wasted repair bills and years of frustration?
The carefully guarded secrets of the trade can be yours to keep in seconds!
Everything you ever wanted to know about getting the perfect sewing machine.
The priceless guide instantly available that covers any sewing machine from 1850 up to today.
Alex Askaroff grew up in the sewing trade and was trained by the best in the business.
Over the last 45 years he has learnt the secrets of the perfect tension.
Now is you chance to grab these closely guarded trade secrets.
FREE WITH KINDLE UNLIMITED
The Ultimate Sewing Machine fault Finder No1 NEW RELEASE AMAZON.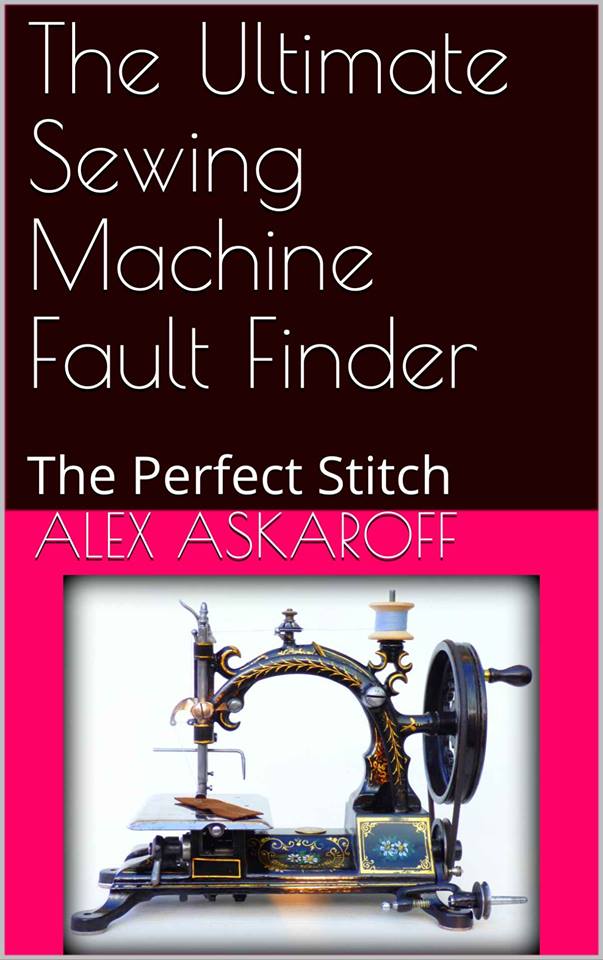 The Ultimate Sewing Machine Fault Finder by Alex Askaroff
Available in all countries with Amazon
With the FREE Kindle reading app you can now read it on ANY device,
PC, iphone or tablet. https://www.amazon.co.uk/kindle-dbs/fd/kcp

ALSO
Available for the first time
FREE WITH KINDLE UNLIMITED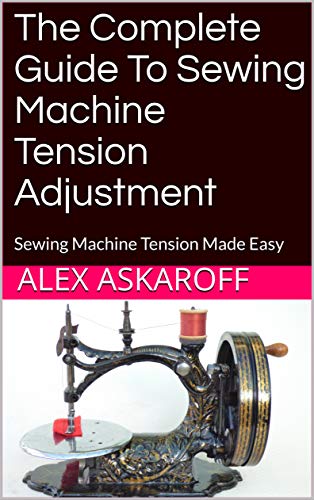 The Complete Guide To Sewing Machine tension Adjustment
By Alex Askaroff
Available in all countries with Amazon.
With the FREE Kindle reading app you can now download kindle on any PC, iphone or tablet. https://www.amazon.co.uk/kindle-dbs/fd/kcp
It will allow you to solve problems that have plagued sewers for years.
It has already saved thousands of people from expensive trips to repair shops.
Comments from Happy Customers.
You are a dream. You have saved my life and for so little! Martha B.
Alex - all I have to say is THANK YOU!!!!!! You are a lifesaver (not to mention a machine saver) as I was getting ready to pitch the thing out the window, now it is perfect. You saved me a fortune in repair costs!
Lisa
Alex,

I have a lovely Singer 160th Edition Sewing Machine, that has been backwards and forwards to the shop three times in the past two years because of bobbin tension problems. I downloaded your small ebook this evening and in five minutes had it totally sorted… absolute joy. I cannot thank you enough, I only wish I had found your site the first time, I could have saved myself quite a bit of money :-)

Thank you so much

Sandy
SpheresOfGlass
Dear Alex,
Thank you for all the wonderful advice you have to offer. You really know your stuff!! Now my trusty old Kenmore is sewing beautifully and I have you to thank for it!
Thanks again.
Carey Van der Vossen
Wow! I was 1/2 way through making 3 little house on the prairie dresses. Suddenly, out of no where, I am having serious tension problems. I was ready to give my husband the spill that I am just going to have to have a new machine to finish these lovely dresses by Christmas. However after following your advice I adjusted the tension perfectly and now am on my way.
Thank you! Thank you! Thank you
Deann
I spent five days messing with my machine and cursing. Your advice was perfect, you saved the day.
Amber, Brooklyn N.Y.
Alex
I could kiss you. Thank you very much for taking the time to explain about sewing machine tension. I have one of those new auto-tension machines and did not dare to touch it until now. It is now making a perfect stitch. Christine
Your booklet saved my sanity, my Bernina got out of tension but I have now learnt how to adjust it, you saved my sanity not to mention the repair costs! Bonnie in Orgren.
Your instructions were better than my instruction book for my Pfaff! Virginia R
I was being driven crazy with my thread tension until I read your booklet, you saved my marriage. Mary.
Thank you for explaining everything so simply. After 40 years of sewing I now know how to adjust my thread tension. Crystal.
I started reading your manual with a cup of coffee, what incredible information and so easy to understand. God bless you Jean H.
Dear Alex, I have just finished adjusting my tension and all I can say is YEAH!!! I did it. You saved me a fortune on repair bills.
Nancy M
I nearly chucked my 20 year old machine out of my 2nd storey window but you saved my life.
Lisa.
I have spent a fortune on repairs and now I can do it myself. You are awesome. Lisa C
I have been a sewer for nearly 30 years and at last I can master my tension! Bev S.
Thank you so much for your instructions. I was ready to kick my machine out. Your words were easy and very funny.
Niki K.
I love you. Four of my machines were messing around and I have now fixed them all! Evelyn.
Your information is wonderful I now have a perfect stitch. Thank you, thank you, thank you. Lindalee Oregon USA.
Thank you, thank you. You saved my sanity. Catherine Canada.
Alex, I just wanted you to know I am leaving my husband for you. I am in love! You have transformed my Hellish machine. Cheryl.
Alex I have got my machine working properly for the first time in years. Sewing will now be fun not a headache. Erica
Alex I just wanted you to know I've never been able to set my tension properly until now. Your explanation was wonderful.
Wow what a difference! I have finally finished all my projects and the tension is perfect! Kirsten
Alex. After two trips to the shop and big bills I bought your tension booklet. It has saved me a fortune and my machine is better than ever. Cherryl.
Alex your booklet did everything. It is the first time I have successfully fixed my machine. Thank you so much. Nancy.
Wow. What a great book. Great information. Thank you. Ken. USA
Alex, I read your tension booklet and loved it. Easy to read and understand. Thanks for sharing your knowledge with us. Elizabeth in Michigan with a 20 year old Kenmore.
My beloved machine was headed for the tip till I found you. Bravo and thanks. Jack.
When I think how much I have wasted on repair shops it makes my blood boil! Vikky P
I fixed my tension in minutes thanks to your. How lucky was I. Dan USA
My mother taught me to quilt but she never knew the secret of tension adjusting. Now I know something she don't. LOL. Karen.
Thank, you thank you, thank, you, thank, you, thank you. Did I forget to thank you! Pat.
I love you. I have spent so much money and now I can do it all myself and get it even better every time. Chanda.
Today I feel victorious. Ginger H, Mexico
Dear Alex, the best tension adjustment ever! Sharon M
The most complete, no nonsense, UNDERSTANDABLE treatise on the incubus from Hell. Dean WA USA.
Your booklet should come with every machine ever made! Cathy.
I have been unhappy with the quality of my stitch for over 15 years until now! Cathy W California.
My fiancé bought me a sewing machine but you saved my life! Brenda.
I consider myself a competent mechanic. Your tension booklet is well written with enough humor to help us through. Thank you. Glen.
Your book could also be called tension reduction! Thank you for sharing your talent and experience. Jim P.
I have spent weeks trying and crying. You have saved my sanity. Sally W. NY.
KUDOS!!!!!!!!!!!!!!!!!!!
I could kiss you. Are you married? Chrissy.
Alex your tension booklet saved my sanity and my pocketbook. My Bernina was out of tension but not for long. I am so grateful. Bonnie in America.
****ALSO AVAILABLE****
Sewing machine tension problems
How to get the perfect tension on your sewing machine.
For details on how to order just mail me now: alexsussex@aol.com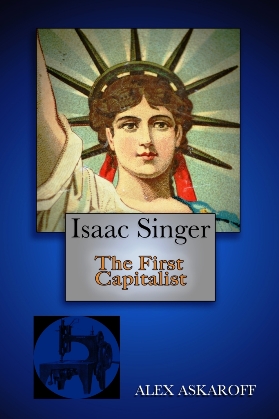 Most of us know the name Singer but few are aware of his amazing life story, his rags to riches journey from a little runaway to one of the richest men of his age. The story of Isaac Merritt Singer will blow your mind, his wives and lovers his castles and palaces all built on the back of one of the greatest inventions of the 19th century. For the first time the most complete story of a forgotten giant is brought to you by Alex Askaroff.