Austria, hand-made palm-leaf baskets from Africa. Everything we needed to make our goods. Our price list contained over two thousand items.

We organised shows in London, and around the country, where we would show off our latest products. Things like Beatrix Potter soft toys or the latest musical potty that played a tune when you tinkled. I never did understand why that did not catch on, it worked brilliantly on my kids and you could not get them off the potty!

Maybe that was the problem?

Come to think of it, by now there could be many adults all over the planet that would only pee to music.

We mingled with the very top of our trade. Lunches with Maclaren, visits to Nottingham lace factories where machines that had made lace for over a century were thundering out new reels of lace for our products. We toured the famous Silver Cross pushchair factory where they were still hand-building the Rolls Royce of pushchairs. I watched with quiet admiration as an old man ran a perfect blue stripe along the carriage of a new pushchair earmarked for a young prince of the realm. He had been painting the same stripe for 30 years with a sable brush. A true craftsman.

Money was flowing, business was fantastic, we were top of the heap. Gradually however, things that used to give me great pleasure seemed no longer important. Things like having a suit tailor-made by a Saville Row tailor and having three fittings to get it just perfect. Or being announced at the Ritz.

Staying in hotels like St Ermins, where a steak would cost a day's wages. St Ermins, a superb hotel, was the unofficial meeting place for spies, just around the block from MI5 and the base for allied intelligence during the last war. Our parties were the envy of the trade shows. I remember the company spending £10,000 on one night, the equivalent of £35,000 today.

We booked the entire top floor of the Kensington Roof Gardens in London . What a place it was, with flamingos wandering around beside the fountains. It used to be the Biba Centre, a huge boutique store selling such makes as Mary Quant. In the Swinging Sixties, along with Petticoat Lane, the Biba Centre was the hottest place in town. Stars that were about to burst onto the fashion scene, like Twiggy would rush down there to spend their hard-earned cash. On our evening the men were all dressed in dinner suits, the women in ball gowns draped in their finest jewels. A live band serenaded us throughout the night.

They were super times but the pressure of work for me was mounting. I was like the stoker on an old steam train. Back when the train was quiet it was good fun. Now I was stoking the boiler non-stop. More coal, faster, faster, faster. I became a slave to that boiler and the more I shovelled the more the monster wanted.

It was around this time that I made what was, to me, an amazing observation. My life was disappearing.

Let me try to explain. Ten years or more had passed in a blur. I had eaten, slept and even dreamt about work. It was an all-consuming passion. A thousand deadlines on a thousand products. I was aware that during a conversation with other people I did not know anything about the most basic goings on, for example local gossip.

What was happening outside of my immediate circle became irrelevant. I was unable to measure time. Most weeks, or months, even years, were the same. Rush, rush, rush.

It hit me like a ton of bricks. It was like the period at dawn when you have not quite woken. You look at the clock and it says 6 am, you glance again only seconds later and it reads 6.30. I could not distinguish much about any month or any year. Work was silently and efficiently stealing my life.

This is how you can understand it. It is not Einstein's Theory but, to me, far more important. Imagine you are in a racing car speeding around a track. The track is life. You see very little, except the track immediately ahead. A moment's diversion leads to disaster. Like the time when, in my rush, I dropped ten rolls of Viennese lace into a bag needing Swiss broderie anglaise material. No problem, that is, until you see the result. Hundreds of cot quilts that were cream with peach lace. The machinists never questioned the work they just put it all together. They looked awful and had to be sold off cheap.

A single second's mistake that cost us thousands. These mistakes only occurred when concentration slacked. So, no slacking!

Now imagine if you got out of the racing car and got into a normal car and just doodled around the track of life. Suddenly you can notice things. Now get out of the car and get on a bike. Suddenly you feel the wind in your hair. You notice the birds twittering and see other people.

Well, I wanted to jump out of the racing car and bloody-well walk. I could not stop time but I could slow it down.
Second thoughts
I wanted to smell the grass and touch the flowers. To make idle chat with people that I didn't know. I did not want to be able to tell the time, almost down to the minute, by the sound of the factory. I wanted to stop my children's childhood disappearing through my fingers like grains of fine sand.
So there I was the engine-stoker on an old train that had grown beyond anyone's imagination. Nik on the other hand wanted more. He had decided that the firm was just not big enough. To start a chain of Premiere Baby shops to be franchised across the country. Another factory making toys down in the West Country. More, more, more.
One day after a huge show at Earls Court I looked at my children and thought enough was enough! I had missed so many important things.
That day I had arrived back from London just before midnight and here I was unlocking the factory gates before 6.30 the next morning. I had to plan my escape or my life was going to disappear. One day I would be asked into the office, patted on the back and handed a gold watch!
Giving it up was not going to be easy. The so-called good life traps you with chains of gold. Nor can you take out an integral part of a mechanism and hope it will still work. As an engineer I was well aware of the stormy waters that I would have to get through to reach the safety of shore. Money, big houses and fast cars surrounded me. All were going to be lost if I jumped ship. The Rolls Royces and BMWs would have to be exchanged for a van with a tool kit. The paid holidays and pension would be lost. The champagne life would have to go if I was to be able to slow down and smell the roses.
It would be a great leap. I suppose a leap of faith. I was going from the security of a business that had never failed into the unknown. Away from a business that had clothed and supported me for so long. The only person I would have to blame for failure would be myself.
Each day, at the factory, I had the responsibility for around a hundred people. This would change to be just one person, me. The problem with dramatic changes, where you go from a lucrative life to a simple one, is that I had made no provision for it. Had my revelation of time hit me sooner in life I could have prepared for it, but not now!
So here I was, on the engine platform of the family steam-train, hanging on like grim death looking out into the dark abyss that was my future. Certain in the knowledge that I had to make the jump but with no idea of what lay in my path.
Coincidentally, just before I jumped, Nik had left for greener pastures. Whereas I wanted to slow down he wanted to build his empire unhindered by petty family politics. Therefore he did.
As the time drew near I sold my shares to my younger brother Sam. After massive taxation because of my high tax bracket I was left with just enough money to settle my debts and buy my van and tools.
On the final day I parked the BMW in the factory yard, made a few goodbyes and walked down the long drive to the factory gate. As I passed the gate I stopped and looked at the lock that I had unlocked so many times for so many years. I turned and took a final glance back at the factory too. I knew I would never be back.
The yard where I had played as a child, where my friends and I had played football, where I had parked my first car, the view that was so familiar, were all to be no more. The great times, like when the factory girls and an even more enthusiastic boy thought they might like to strip me naked before Christmas lunch, were all now in my memory. That time, after a frantic chase, I had had to dive out of a back window like a rabbit down a hole with my clothes hanging about my person in bits.
There was the memory of all the workers making Father Christmas outfits for the annual lunch. The sight of a hundred red and white costumes racing up the road to the restaurant is something that I will never forget.
The three-mile walk home from the factory was a short one. I was carried on wings of air. Subconsciously I knew I had made the right decision. I knew that my life was going to change in a million ways but they would be the right ways. Nik and I had left the family business that had grown for four decades in the safe hands of my four other brothers. Well, we thought we had…. However, that's another story.
Disentanglement
The next few months were the trickiest. Estranged from my family that I had been with for over 30 years. They had taken the leaving of the family firm as an intolerable insult. Funnily, I thought I would miss them but the acrimonious meetings and backstabbing was something that I found I could live without.
Power, money and big families. What a mixture! I had left them all behind squabbling like children over the last cake at a party. I was so relieved. I felt like Caesar who had somehow cheated death on his way to the Senate and then escaped from Rome and was living in a retirement flat in Eastbourne .
Things went well until, completely out of the blue, a huge tax bill hit me. It was for rollover-tax due from money paid to Directors in years past. This tax was something that I knew nothing about and certainly for money that I had never had, but I was apparently liable.
I went to see my accountant. He looked through the details and sent me to a solicitor. There was no getting out of it. Pay the tax or prove I never had the money. Easier said than done. The thought of doing battle with the Family was a nightmare. It would open a real can of worms.
To pay or not to pay? That was the question.
It was a dilemma with no easy answer. I decided to pay the bill. It was crippling. The money that was to see me through the hardest months at the beginning of my venture, my safety net, was gone.
One of my friends, Eddy Graves, whose children I had babysat many years before was in the car trade. He found me a lovely little Renault van and let me have it at a price that I could afford. I strapped some extra car seats in the back for the kids and off we went.
Having no money at all makes you keen. I chased every penny that was available. I would travel far and wide fixing machines and sharpening scissors well into the night. I had to build up a customer base for repeat business. Although I had many contacts and plenty of suppliers I knew that I had to get the businesses in my area.
Luckily many fantastic friends gave me endless support and my wonderful wife, Yana , who had stood by me through the good times and bad, was my rock.
I had slid from the top of the ladder to the bottom without hitting anything in-between. When the money was not enough to cover our week's expenses Yana would do boot sales on the weekend—a bit like garage sales in America but on a larger scale. She would sell things that we could spare or do without.
I knew things were really bad when I cut up the four-poster bed and made a table using the posts as the legs. I sold that and many other things to get us by.
The kettle was fibre-glassed up when it leaked and the kid's clothes lasted as long as they could be patched. In the winter we piled on three jumpers rather than turn the heating on.
Besides my home, and a few sewing machines that I had collected for years, I had one other possession that was dear to me, my 1966 Daimler car. I had lovingly restored it over many years and it was the last valuable thing that we had that could be sold. I had rebuilt her from a rusty shell to a beautiful, near pristine condition, work of art. I booked her in at the local auction rooms and dreaded the trip.
However fate played another hand. Yana, who was coming back from a shopping trip, misjudged the garage wall. She hit the front of the Daimler, scraping the wing against the wooden door. Well now, most people would have stopped but, in a very feminine way, she decided that as she had gone so far and she might as well continue into the garage.
The result was that she scraped the car along its entire length, from the front bumper to the rear. The damage meant that the car had to be resprayed. During the weeks that this took our fortunes changed. Money from the schools and factories had started to roll in and for the first time we had money in the bank. Therefore the Daimler was safe. I could not afford to pay the road tax or even insure it any longer but it looked great in the garage. Now, years later, it is back on the road restored to her full glory.
Things were still tricky. As I called on customer after customer I had to learn how to deal with complete strangers in a friendly manner. This was so important because I was meeting them in their homes and fixing their machines. No more shouting out orders across the factory floor.
Now, all these years later, I almost feel as if I know the person before they open the door. This may be because we all fall into very similar patterns. As humans we are all individuals but we have a thousand similarities. Eventually I became totally at ease with people. One of the secrets of success.
Looking good
After the third year of running Sussex Sewing Machines we had our first holiday. One of my very close friends from school days, Andy Russell, lent us his car and we had a relaxing week driving around England. What a fantastic holiday that was. So special because it meant we had done it.
We had started our own business and survived. The future was looking good.
As the business grew, and with it our prosperity, the thing that I had dreamed of most was coming true. I was getting enough time to smell the roses. I would spend time chatting to strangers that would become friends.
During my travels I came across people that had wonderful stories to tell and I was ready to listen. I also had time to play with my kids before they went to school and help them with homework after school. Well, to try to anyway.
Now, in a new millennium, my business is responsible for millions of pounds of machinery and around 7,000 customers in our area. I look after anyone and everyone with a sewing machine: schools, laundries, hospitals, hotels, factories and homes.
It seems like another life back at Simplantex when dozens of women on piecework and bonuses were screaming for their machines to be fixed. I had left behind the monster and lived to tell the tale. Unfortunately, in Nik's and my absence, the monster had rolled over and died. A sad fate for what had been a superb business that should have lasted forever, I mean kids have a way of popping up all the time don't they.
Deja vue
One day I had a call from the new owners that had bought the family giant. When I arrived at the factory what a shock it was. The day I had left the factory it was a heaving mass of humanity. They had a full order book and the future was bright. The good thing about babies is that there are always new ones coming along. The miner's strikes in the 1970s, that caused the blackouts during the evenings, led to one of the first baby booms since WW2. No tv meant everyone was getting up to something else.
When I had left, everywhere you looked there was noise and commotion, cutters, sewers, checkers, packers and office staff running here and there chasing orders.
I parked in the yard that I had not been back to for nearly a decade. It was empty save for one flashy sports car. The cutting rooms lay silent where cutting machines had ploughed the room all day. The sewing rooms, where there used to be so much noise you could not hear yourself think, had just a handful of machines left. They looked so sorry for themselves all alone.
I was on a ghost ship. The silence was dreadful. It was as if they had all perished. The canteen where we sat and had so many laughs as we swapped tales and jokes over a sandwich and drink was the saddest place of all. I felt a lump in my throat as I walked around. No one had come to greet me. I wandered—lonely and thoughtful.
The rooms where we used to hide as children were full of dusty junk. I walked about, stopping to look at the place where there was a hole in the floor. At the tender age of twenty I was rushing through the factory with a new Brother industrial machine. The wheels of the trolley hit a lump in the floor and tipped. The machine rolled off the end of its table. As the heavy industrial head hit the floor it was like a cannon exploding.
In a split second a busy factory fell silent. Every eye was on me. All the machinists looked up from their machines. The packers and checkers all stopped. There was the sound of the cutters running up the stairs to get a look, then silence: complete and utter silence.
Suddenly a huge round of applause and whooping and shouting erupted spontaneously from everyone. The boss's son had made a big booboo. I turned a bright shade of pink, picked the machine up, bowed to my audience and trundled off with it as fast as my legs could go.
Times like those were brought back to me as I stood on the deck of my ghost ship. I felt tears well up in my eyes and had to look up and cough to clear my throat as one of the new owners walked towards me. He had no idea of the connection I felt to the old place. He just wanted to know if I was interested in the last few machines that they were getting rid of. I bought them and left. It was a sad day.
A new beginning
Luckily my youngest brother had listened to me before I left and split part of the business away from the parent company. This firm is still going strong so a part of the original has survived. Who knows, one day it may grow as large as the firm that it broke away from?
To begin with, in the early years of my business, many of the local factories were suspicious of me entering their premises. Whilst they were desperate to have someone with my ability to tune a machine they were also aware that I could manufacture almost anything I saw.
One factory was so cautious that they took the precaution of shielding their entire production from me. As I entered the factory I was guided along the corridors to the machines that needed work. Each door that could be closed was closed. Every opening was blocked with sheets or boxes so that I could see nothing.
Now, years later, we laugh about those precautions. I roam about with a free hand, often being given the keys to be able to start early.
As I travelled around my southeast corner of England I became more aware of its beauty. There were places that I had passed a million times and never noticed. Once I was off the beaten track I would be transported in time. Back to an England that only survives in books—or so I thought. Places like Ashdown Forest , the home of 100-acre Wood, where Winnie-the-Pooh came to life. The same forest where Henry viii hunted deer.
Eastbourne was just the most perfect Victorian seaside town. It was designed and built by people with vision in an era of elegance. I have loved it and wandered around it since childhood. I saw it grow into the bustling holiday resort it is today.
Acorns to oak trees
I was born in a small corner of the United Kingdom, a tiny part of the world that had built the greatest empire our planet had ever seen. What had made this possible was the people that lived here. Their vision, character and, often-bloody, history had made our country. Each day I would visit descendants of those people. Everyday people, people that grow from a soil so rich and a history so full.
Through these people runs the blood of an empire.
My love for writing poetry allowed me to describe what I had seen and the people I met. As the weeks became months, then years, I started to collect priceless anecdotes and stories from my customers. They are stories from all over the world but mainly from Sussex Folk; from meetings with explorers that had been to the heart of the Amazon to people that knew Rudyard Kipling, all fascinating.
In the stories on my site and in my books you may get some idea of the affection that I have for this unique spot on our planet.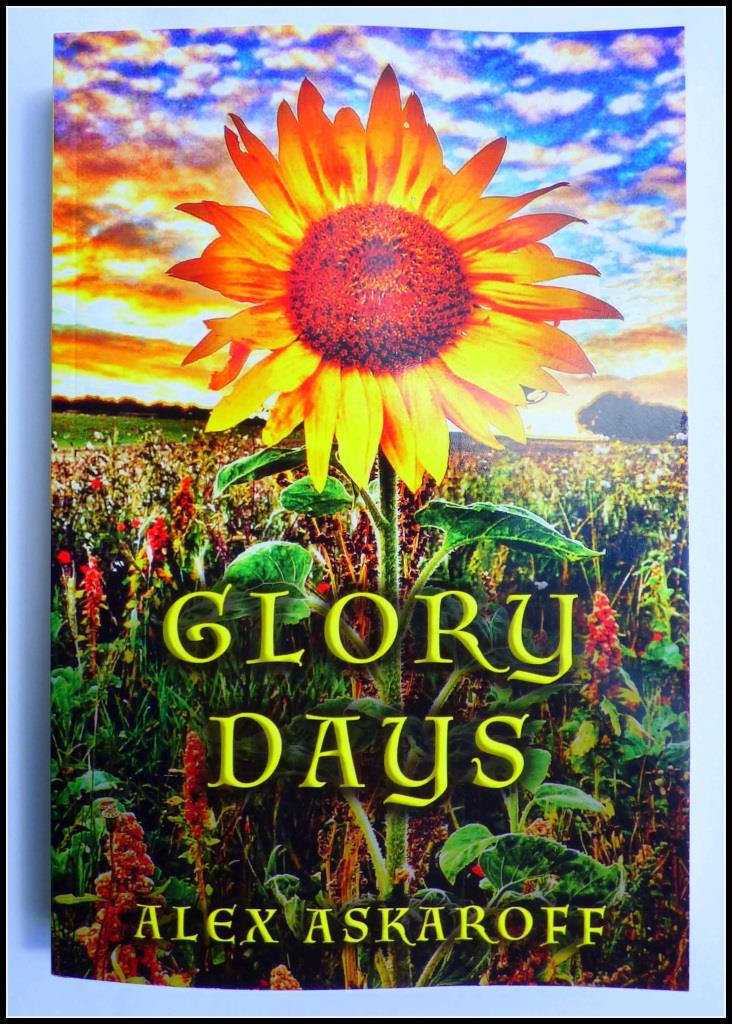 A success story

When I started to put pen to paper who could have ever imagined what would happen next! All I contacted advised me that writing a book was a dangerous game. Lots of time and money invested and little reward. Out of the thousands who try only a handful make it. How wrong they all were! My first book sold out so fast that I had hundreds pre-paid orders for the second edition before I could get them printed. And don't forget this was in a time when people had to write a letter, enclose a cheque and post it! If I could have bottled the printers face when I turned up asking for more I could have sold it to clowns to scare children!

From an interview for BBC

"My books are about local people, local history, local folklore even ghost stories plus photos thrown in for good measure. Why so many people have bought them from all around the world I am still unsure. We have posted out over 2,000 copies to America . Last year I had a couple sitting on my doorstep from Canada ! I have also had visitors from Australia and Mexico as well as local people. Its all a bit of a shock to someone like me."

" Someone once described my books as a nostalgic trip down an old Sussex

lane with cream tea thrown in. I loved that."

"I know people say that my writing is very James Herriot you only have to read a few pages of mail I have put on my review page on my website to see."

"After I finished Patches of Heaven and started to get such incredible feedback I went out and bought one of Herriot's books to see what they were talking about. It is to my shame that I had never read any of Alf Whight's great stories about Herriot. There are similarities but one is fiction and East Sussex is very different to the Yorkshire Dales and far more appealing to me."

"Down here we really are walking in the footsteps of history from pre-Roman times when the great forests of Anderida stretched across the southeast. When Neolithic man tied an antler to a stick and started clearing land for cattle and pigs. Thousands of years had gone by before William decided to have a go at running the country in 1066."

" I have simply put a lot of this history and information into my books from great battles to anecdotes about Rudyard Kipling from people who actually knew him"

"Since my second book, Skylark Country I have been on BBC radio, appeared in countless features and talked till my voice was hoarse. In fact I have had so little time to write that the third in the trilogy, High Streets & Hedgerows, has taken ages to finish. I even turned down more radio shows and talks just to concentrate on writing."

"Since I started writing I was asked by a publisher to write a travel guide, another even knocking on my door, I declined. I write stories that touch people's hearts, which make them laugh and cry. They are all from the people I have met in my travels around this little piece of heaven in which I was born."

" I have to admit that the books have been great fun to write. The fact that they have been described as the most successful trilogy to come out of Sussex