This funny story is from my second book, Skylark Country
Ena, Wilf and the one-armed Machinist
Let me first set the scene. Back in the 1940's, 'Have a Go' was born. It was a live radio broadcast from the BBC and ran for 21 years attracting over 20 million listeners in its prime. A radio announcer pronounced in his perfect RADA trained British accent,

'BRITISH BROADCASTING LIGHT AIR ENTERTAINMENT
PROUDLY PRESENTS THE WILFRED PICKLES HOUR.'
The weekly, evening show was run by Wilfred Pickles, and his long-suffering wife Mabel; with Violet Carson, (Ena Sharples from Coronation Street, Britain's most popular weekly soap) playing the piano. On a Tuesday evening the nation sat glued to their radios while Ena would fill their homes with her energetic piano playing, or rather 'tickling the ivories' as Wilf would say. One of Wilfred's show features was to ask any listener if they had a good yarn to tell. The listener would call into the program and if the story sounded interesting enough, Wilf and the team would hotfoot it down to the person and do a live broadcast from their house or the nearest village hall in the following week's show.
Well, on one occasion my customer Mrs Holly phoned the BBC and told them about her neighbor, Mrs Connolly. She was a lady who had lost her husband in a fishing tragedy. Mrs Connolly lived in Grimsby the fishing capital of England and after her husband's untimely death, managed to bring up her four children all on her own. What made the story even more amazing was this woman not only brought up four well mannered and well behaved boys; during the worst years of the war, and the austere times after it, but she did it with only one arm.
Wilf and his team turned up for their live broadcast, set all the equipment up in Mrs Connolly's living room and started their show. Wilf would begin his evening entertainment with a quiz and when someone won he would shout out to his wife in his thick Yorkshire accent, 'GIVE EM' MONEY MABEL', Mabel would duly hand out the prize money and on went the show.
When the time came to talk about the week's story, Mrs Connolly started chatting to Wilf about how she made ends meet and how the Seaman's Mission had been such a great help with support and an extra bit of income. She then went on to say that she made all her own clothes on her wonderful old Singer sewing machine. Now this was live 'on air' and you were not allowed to mention any specific names of products. There were strict regulations regarding advertising on the radio; but the name Singer had just popped out, too late to do anything about it now, a nation had heard. Wilf stuttered a bit and carried on with the show hoping no one had noticed; how wrong he was.
The effect was electric and Singer shops all over the country were bombarded with calls for their machines. Singer's top salesman was quoted as saying they had their best month's sales since the 1930's. At their Head Office, Singer they came up with a devious plan to milk the effect that the good lady Mrs Connolly had on their sales. They decided to treat her to a brand new Singer. They arrived, a month later, on her doorstep with photographers and reporters on hand, to a carefully staged 'surprise'.
Mrs Connolly dressed in her 'pinnie' and a scarf covering her hair opened the door. She stepped back a little in surprise as the Singer sales manager started with his loud advertising 'dribble'. 'We are here today', he stated, 'to donate this beautiful new Singer model 99 to you, Mrs Connolly, for your courage in the face of hardship. We do hope that you will get as much use out of this superb model as you have had faithful service from your good old reliable Singer machine in the past'. Mrs Connolly looked on in bemusement as the cameras clicked and flashed away and reporters busily jotted down what the sales manager had said. Silence fell as they waited for Mrs Connolly's warm response to such a gift. Mrs Connolly was supposed to be flushed with enthusiasm and wonder at her marvelous gift from the great Singer firm.
'How in God's name am I supposed to use that, you daft 'apeth, it is a hand machine and as you may be aware, I have only got one arm', she said waving it at him like he had never seen an arm before.
He stared goggle-eyed as the crowd erupted into laughter. Singer's had failed to note that her old machine was a treadle, which she could comfortably use with one arm.
The reporters started to heckle and more flashes popped away at the red faced Singer head office manager, but in true Yorkshire tradition, Mrs Connolly had not finished. She was not going to let a gift slip away, even if she could not use it.
'It'll make a nice Christmas present for my new daughter-in-law, bring it in and put it on' table, now what else have you brought for me'? She demanded, pulling him past her into the house. She turned to the small crowd of onlookers.
'Now clear off, lot of you, before I call police', she shouted to the crowd and waved them away.
Well, that was the last they saw of the Singer man from Head Office, he crept out the back way sometime later and was unavailable for comment for the next few days. Everyone had a good laugh at Singer's expense, including Wilfred who added a few gags into his show the week after the incident. As for Mrs Connolly, well she just kept on sewing with her good old treadle.
This story came from the book Skylark Country by Alex Askaroff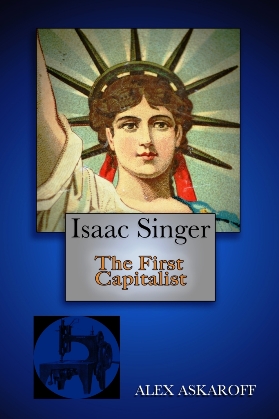 Most of us know the name Singer but few are aware of his amazing life story, his rags to riches journey from a little runaway to one of the richest men of his age. The story of Isaac Merritt Singer will blow your mind, his wives and lovers his castles and palaces all built on the back of one of the greatest inventions of the 19th century. For the first time the most complete story of a forgotten giant is brought to you by Alex Askaroff.
News Flash! Alex's books are now all available to download or buy as paperback on Amazon worldwide.
"This may just be the best book I've ever read."
J Vincent Horam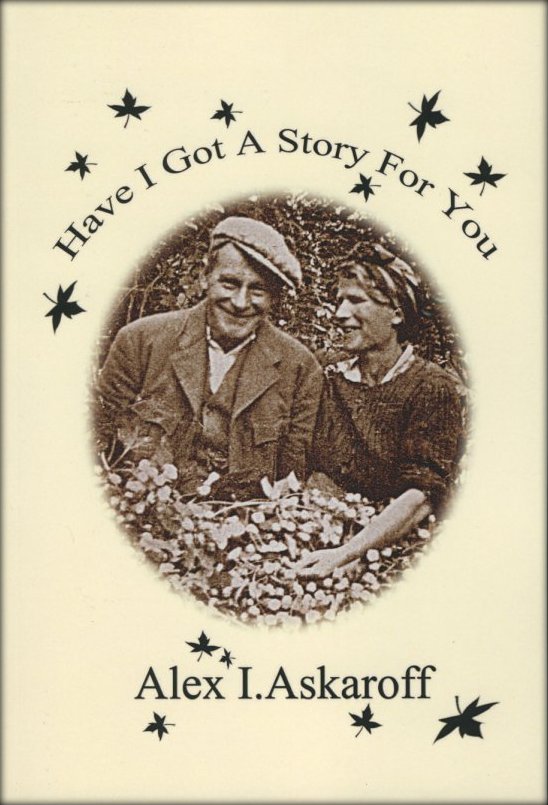 "My five grandchildren are reading this book aloud to each other from my Kindle every Sunday.
The characterization is great; both heart-warming and funny, and the story never lags.
I enjoyed not only the story, but watching my grandchildren's delight in hearing it.
The illustrations are the best I've seen in a very long time.
Anne Lancaster USA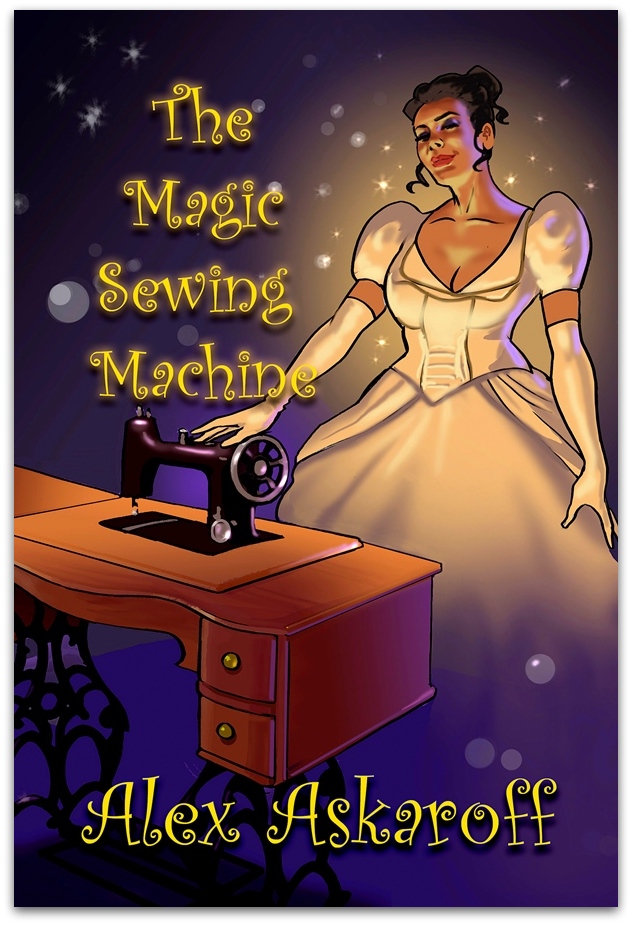 If this isn't the perfect book it's close to it!
I'm on my third run though already.
Love it, love it, love it.
F. Watson USA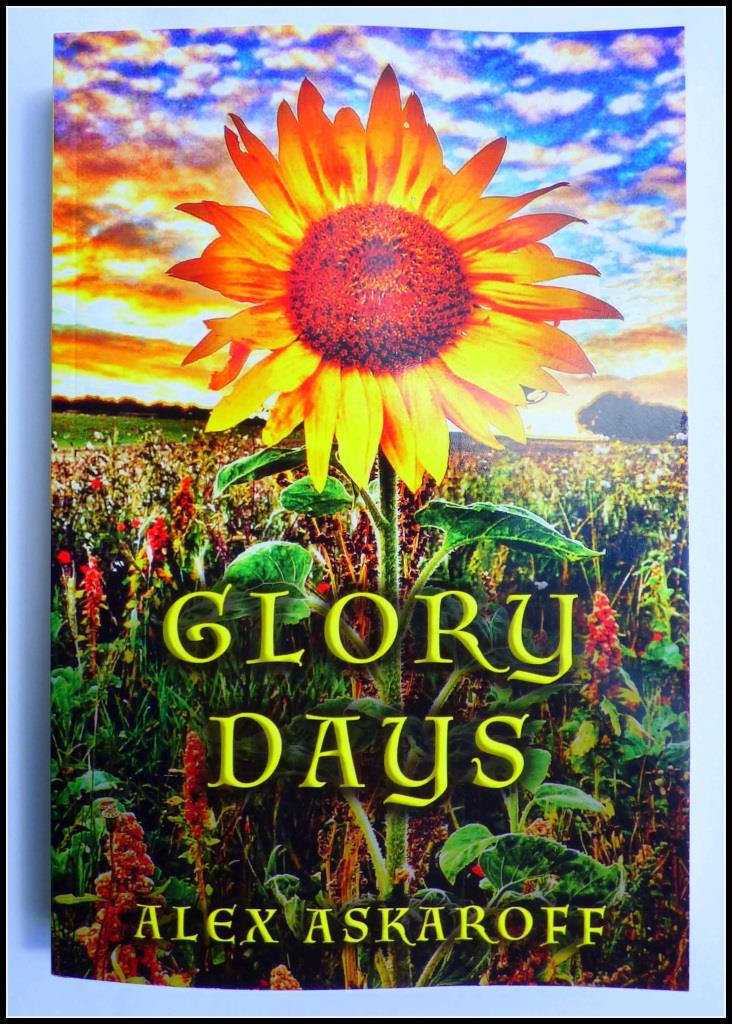 The way it's written you can just imagine walking beside him seeing the things he does.
Definitely look forward to reading more of his adventures.
Amazon FIVE STAR review
News Flash! Alex's books are now all available to download or buy as paperback on Amazon worldwide.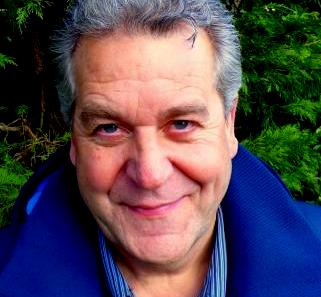 Alex Askaroff
The Sewing Machine Guru
Internationally renowned, Alex Askaroff has written extensively for trade magazines, radio, television, books and publications worldwide. You may have seen him on the BBC show, The Great British Sewing Bee with Claudia Winkleman or How The Victorians Built Britain with Michael Buerk.
Writer and Master Craftsman Alex Askaroff has spent a lifetime in the sewing industry and is considered one of the foremost experts of pioneering machines and their inventors.