Skylark Country: ISBN: 0-9539410-2-7
Skylark Country is the second instalment in Alex Askaroff's popular random Threads Trilogy. Alex's books are available in over 40 countries world wide.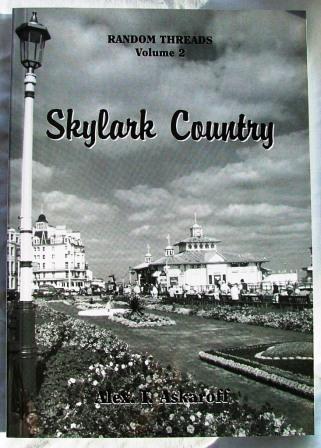 As I walked down the path of the Peacehaven bungalow something seemed ominously familiar but I could not put my finger on it. Over the decades I had walked down endless paths to endless doors but some distant memory was calling to me.
I rang the bell and through the frosted glass door I saw a bulky shape move menacingly closer. It all came flooding back to me where I was, but it was too late.
"Hello my dear" came a low, husky voice, "how nice to see you again, put on a little weight have we?"
I was confronted by a startling pink dressing gown wrapped around a large wobbly man with unshaven bristles pushing through at least five layers of make up.
Oh no, in a horrifying flash of reality I realised where I was. I had once again been called to the two cross-dressing Brighton bartenders and there was no way out...
Skylark Country is Alex's second book in the Random Thread Trilogy. Once again filled with hilarious and touching stories like the Rocket Scientist and the Emerald Ring. All Alex's stories are inspired by his customers and many of the stories have been handed down to him as part of local oral history.
Alex was encouraged to write Skylark Country after the sell-out success of his first book Patches of Heaven. Once again the book is crammed with stories and pictures of South East England.
If you would like to read some of the stories before you decide if you would like to buy, here is the link to Sample stories.
All Alex's books are available on most sites like Amazon and Play.com but you can also get a personal copy directly from Alex.
Sample story from Skylark Country, The Emerald Ring
In the machine, near the needle bar, I had found an old but superb and precious diamond and emerald 18-carat gold ring. I was astounded but when I called to the owner the whole amazing story came tumbling out...
Sample story from BkII Skylark Country

Ena, Wilf and the one-armed Machinist Listen to the story...

'How in God's name am I supposed to use that, you daft hap'eth,' it is a hand machine and as you may be aware, I have only got one arm,' she said waving it at him like he had never seen an arm before...
Introduction
Meet my good friend Alex through the medium of his books and you will be refreshed by his enthusiasm and great affection for all that is described between the covers.
You will find that he repairs sewing machines in East Sussex — a mundane daily routine you might think but the owners of many are often in the remotest and beautiful corners of our beloved county. He traverses hills and marshes, lanes and tracks, through woodlands, along valleys; he soaks up the views of seascapes, estuaries, harbours and rivers, around the glorious Downs and the Sussex Weald. His journeys are presented to you with fulsome description of the great pleasure he derives from travelling through our lovely countryside and with much humour in his anecdotal references to his visits.
You may feel that you know East Sussex but I will guarantee that Alex provokes you into wanting to look again and just in case you cannot manage it physically he will fill your minds with the happiest of thoughts which will be refreshed every time you turn a page.
Alex loves his life, his family, his animals, his environment, his vocation and, as you read on, be certain that you will share the warmth with which his books are written.
Frank Scutt OBE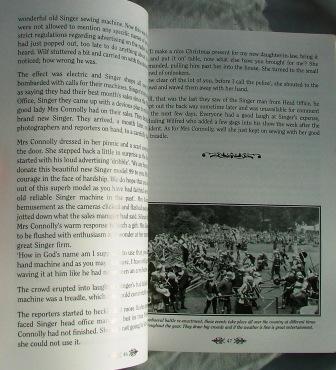 Alex's writing has deservedly won him a strong following that has spread far beyond his home county and this, his latest work, is a worthy and welcome addition. Principally set in Sussex, Tales from the Coast is an enjoyable read that gives an excellent flavour of the area and its inhabitants. These are vibrant stories, told with skill and humour that provide a valuable insight into a magical part of England. Alaric Bond, Author.
I retired to my bed, and let your book give me a glimpse of somewhere else, through the eyes of someone else. By the time I turned off my reading light, I was at peace with the world. Not convinced it is either safe or sane, but the edge softened by your beautiful words
Pat Bergman USA
In our modern world we often fail to appreciate nostalgia. It may be the rose-tinted past but it is that history which often holds our sweetest memories. It binds families, communities, and even countries. It is those very memories that we guard so preciously as we grow and clutch onto hardest when in fear of losing them. Alex Askaroff
To purchase a copy of Skylark Country click here.
Or something special!
Fancy a signed copy direct from the author? No extra charge and free postage in the UK. Just mail Alex: alexsussex@aol.com
More Sample stories.
High Streets & Hedgerows by Alex Askaroff
The third and final book in the Random Threads Trilogy is High Streets & Hedgerows by Alex Askaroff. Click here for more details.