"Quite possibly the best book that I have ever read." John Vincent
Have I Got A Story For You by Alex Askaroff
****OUT NOW****
Paperback copy UK Europe & UK Amazon digital download US Amazon digital download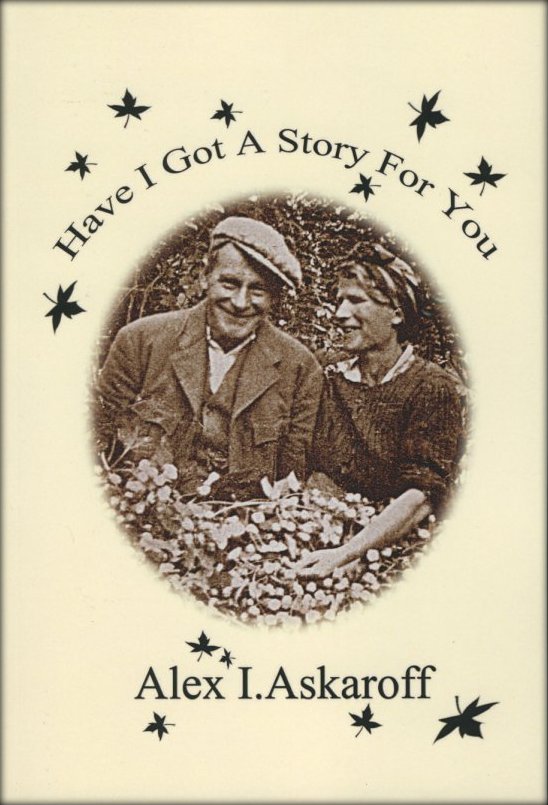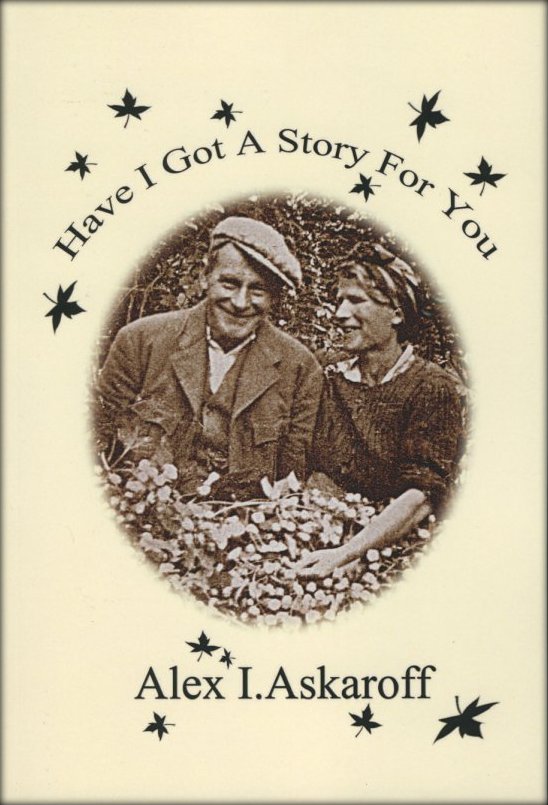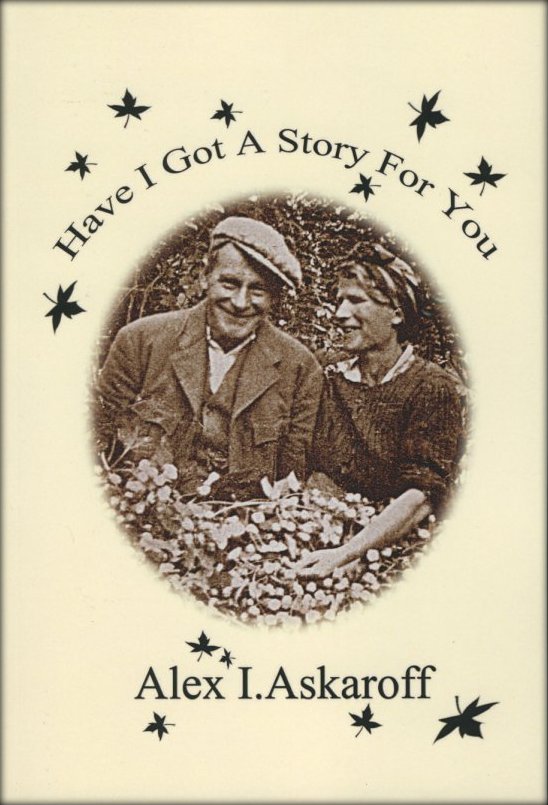 For the digital instant download via Amazon click on the books above, the left book is the hard copy UK.
We all love stories, and in Alex Askaroff's eighth
book he continues with his fascinating travels
around the South East of England, collecting
more hilarious and enchanting tales as he goes.
Some will make you laugh, some will make you
cry, all will have you captivated.
Once again Alex brings his unique magic to
the page and captures England, its history and
its people, as only he can, a touch of brilliance.
****OUT NOW*****
ISBN: 978-1-906789-85-5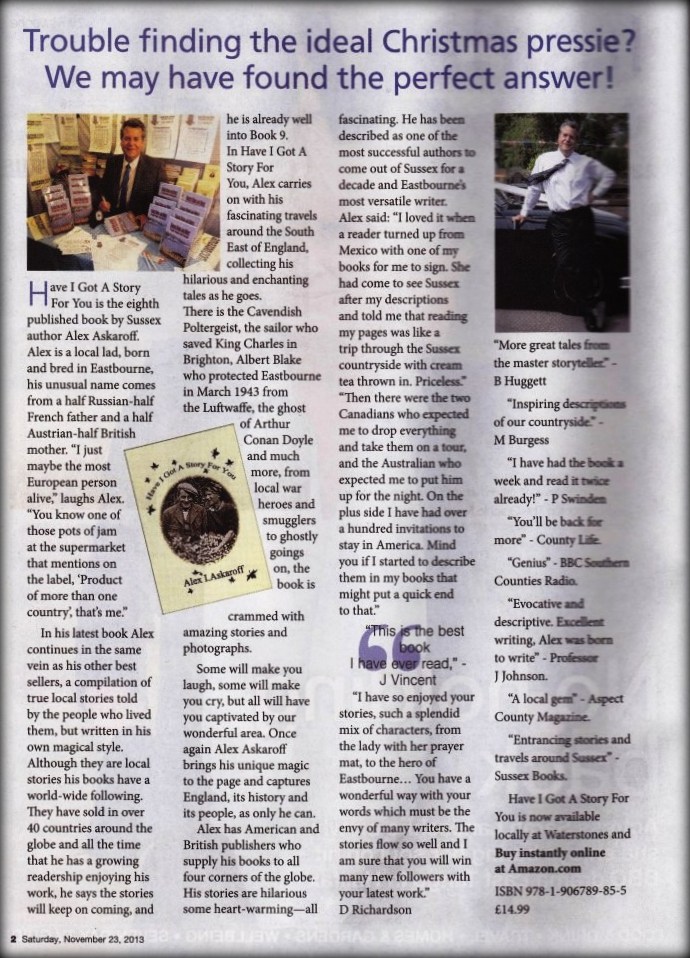 Argus 23 November 2013
Great news at last...
Waterstones have stock of my latest book hot from the publishers. Also it is now available on Amazon and as an instant download for your notepad or any electronic device via the Kindle Reading App.
Alex Askaroff has been writing for many years and although they are local stories his way with words and descriptions has gained him a world-wide following.

Alex's books are now available in over 40 countries. He has American & British publishers who supply his books to all four corners of the globe.
Alex's stories are hilarious some heart-warming—all fascinating. He has been described as one of the most successful authors to come out of Sussex for a decade and Eastbourne's most versatile writer.
Book reviews for Alex Askaroff
Hi Alex
Just wanted to let you know your new book made it across the
pond. Can't wait for the TV series - move over Downton Abbey.
Kathleen B
, USA
You'll be back for more—County Life.

Genius—Southern Counties BBC radio.

Evocative and descriptive. Excellent writing—Professor J. Johnson.

A trilogy of local gems—Aspect County Magazine.

Entrancing stories and travels around Sussex—Sussex Books.
"A trip down a Sussex lane with cream tea thrown in."
Hi Alex
I have enjoyed reading your stories in HIGASFY, as will your loyal readers! They are
a splendid mix of characters, from the lady with her prayer mat, to the hero of Eastbourne railway station… You have a wonderful way with your words which must be the envy of many writers. The stories flow so well and I am sure that you will win many new followers with your latest work.
Regards, D. Richardson, Buxton