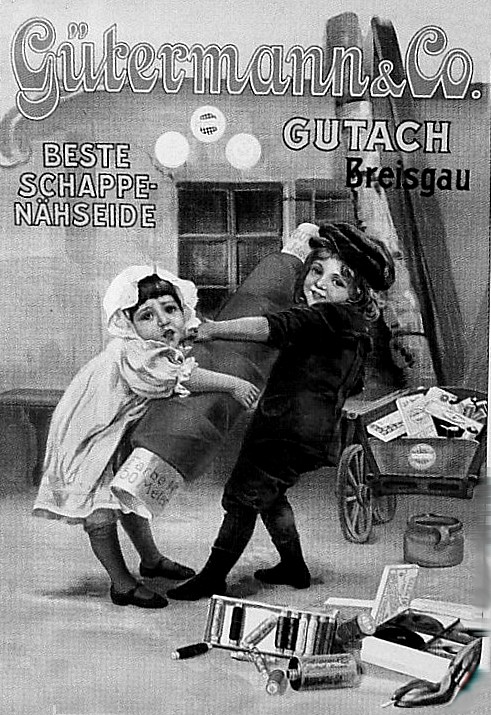 Gutermann threads are renowned throughout the world and are currently exported and manufactured in over 80 countries around the globe with their main plants in Germany, Spain and Mexico. Gutermann AG was founded in the late Victorian period around 1870 and the business is still a family concern. Gutermann proudly announce that they employ a workforce of over 1,300 people in different countries.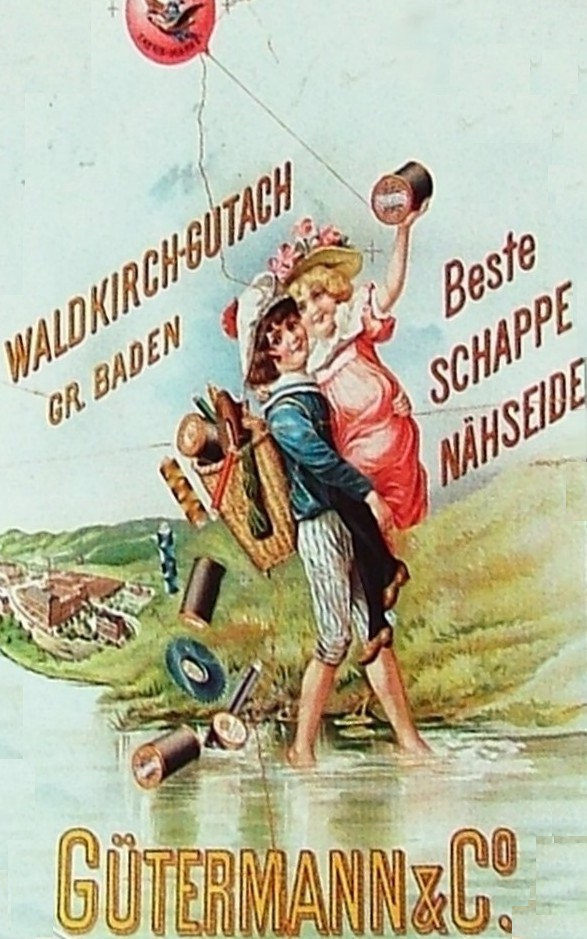 Currently Gutermann are based in Gutach-Breisgau, Germany but as you can see form this early picture they had a plant at Waldkirch-Gutach, Gr Baden.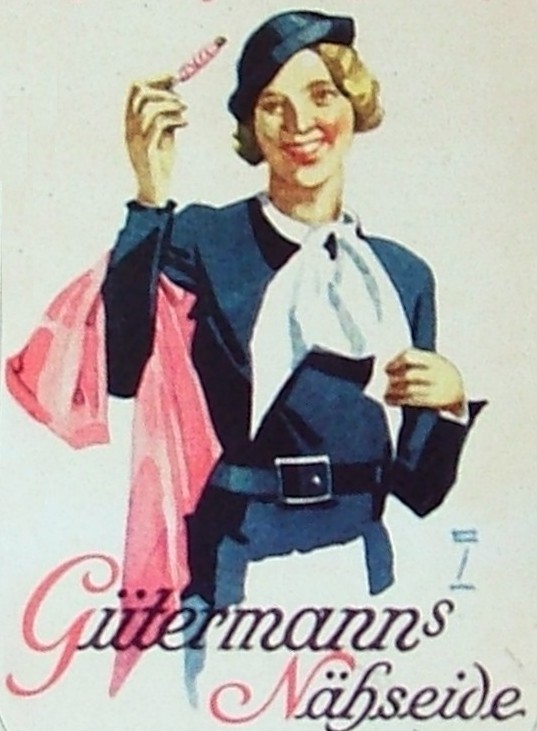 Gutermann make a huge range of thread for almost any application. My personal best is there simple domestic polyester thread which sews on any domestic machine and makes a near perfect stitch with some elasticity for give in the fabric. Also another little known fact is that there thread is quite shiny and will take the colour of the fabric that it is sewn into. this means that if you sewed some cream fabric with white thread the thread will look cream. In fact it is said that you can be more than two shades out in colour match and the stitch will still look fine.
1934 Gutermann thread picture