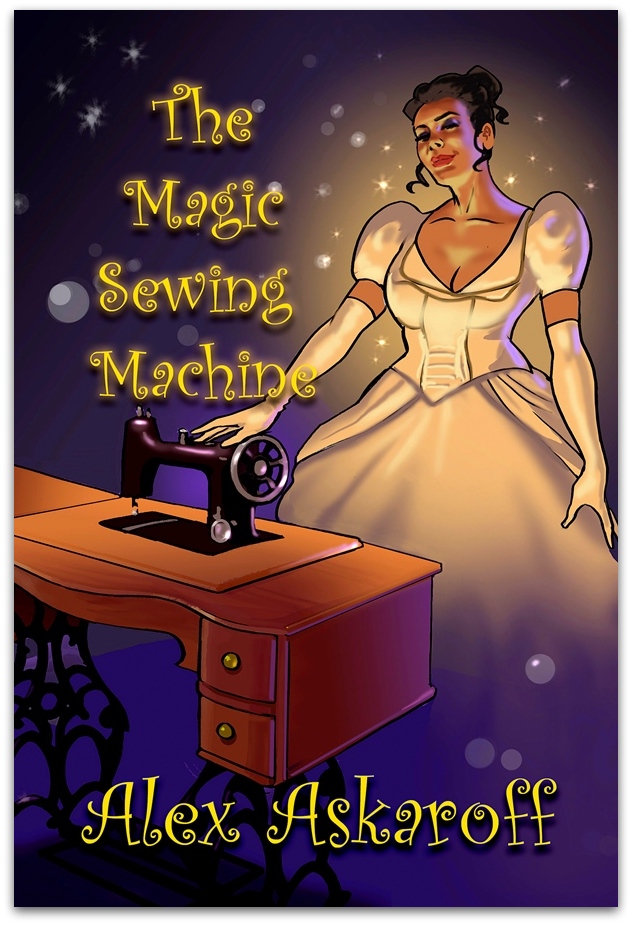 The Magic Sewing Machine by Alex Askaroff
The Magic Sewing Machine by Alex Askaroff
Publishers launch date July 2018

ISBN PAPERBACK: 978-1-910489-57-4
ISBN HARDCOVER: 978-1-910489-58-1
ISBN DIGITAL: 978-1-910489-59-8
SIZE: 23CM X 15.6CM
The Magic Sewing Machine is the first in a series of tales for children of all ages. The tale centres around Albert Cade and Sylko, his one-eyed dog. There are three naughty shop mice, Stinker, Squealer and Ragtail and a local terror of a pub cat, Ophelia Dappleheart. They all live in a small corner shop, a tailors come haberdashery in South Street, Eastbourne.
Albert is a semi retired tailor with a secret, he has a magic sewing machine. All his work is perfect and every stitch a dream. The machine is called Clackety Clara after the first owner, Great Aunt Clara. Clara was a court dressmaker and made dresses for duchesses and queens. Tales say she even made a dress for a little cleaning maid that became a princess. Some believe it is her magic that is in the noisy old treadle that sits in the shop window on the corner of South Street.
The books is crammed with wonderful depictions of local Eastbourne characters including the fearsome Lady Iris Pratt, the awful mayor, Arthur Crown, and even a group of singing pigeons.
This story with enthral readers of all ages with layers of fun and excitement even a touch of danger thrown in.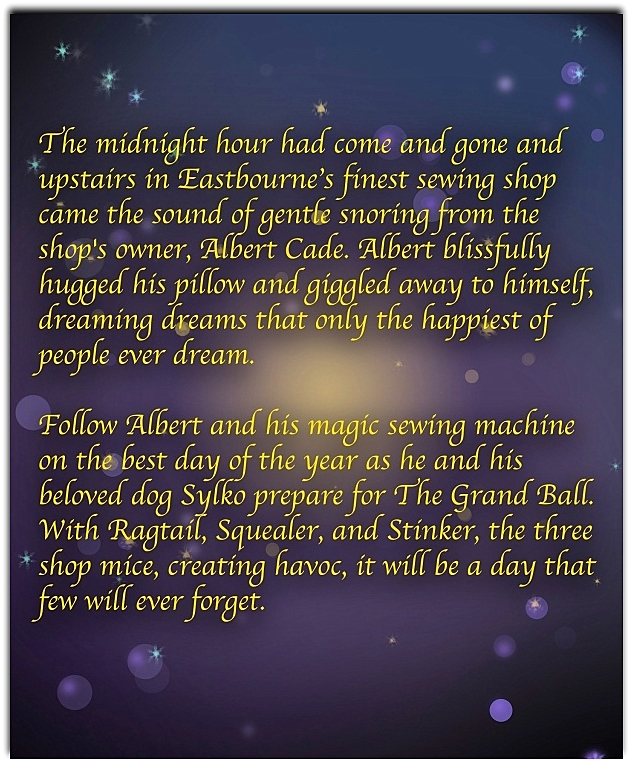 The Magic Sewing Machine by Alex Askaroff

Order the book of
The Magic Sewing Machine
from anywhere to anywhere via Amazon UK
or
The digital copy
The Magic Sewing Machine Amazon USA
The Magic Sewing Machine Amazon UK
Please note: Paperback and hardbacks are available from AMAZON UK and are posted from the UK worldwide.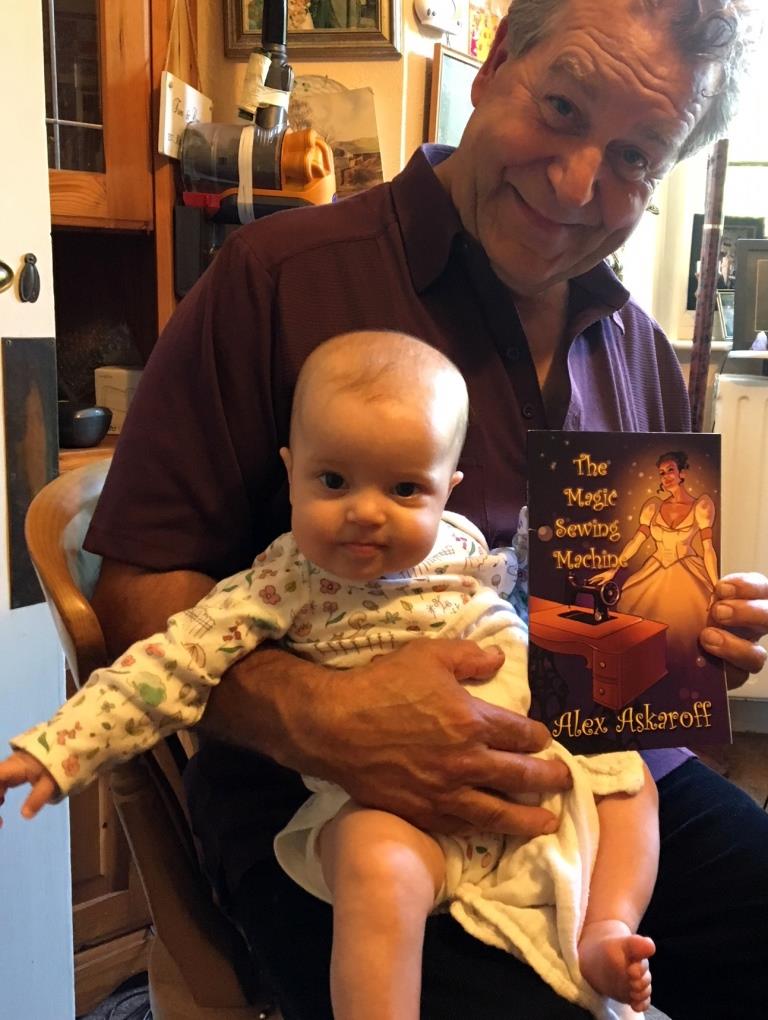 "Now listen carefully everyone, I have a cunning plan. If you buy granddad's book he can spoil me even more so don't hang about, get ordering NOW!"