This is a short piece on Willcox & Gibbs needles. For my complete history of Willcox & Gibbs click on the link: Willcox & Gibbs
I have a short Youtube clip on several Willcox & Gibbs machines, here is one. Just search Alex Askaroff for the rest.
http://www.youtube.com/watch?v=OdeINfVy8pM&feature=youtu.be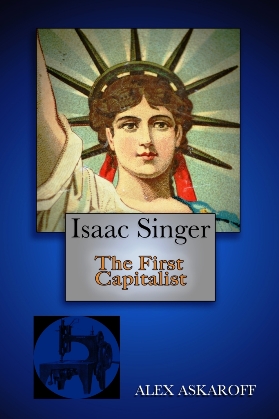 No1 New Release Amazon. Most of us know the name Singer but few are aware of his amazing life story, his rags to riches journey from a little runaway to one of the richest men of his age. The story of Isaac Merritt Singer will blow your mind, his wives and lovers his castles and palaces all built on the back of one of the greatest inventions of the 19th century. For the first time the most complete story of a forgotten giant is brought to you by Alex Askaroff.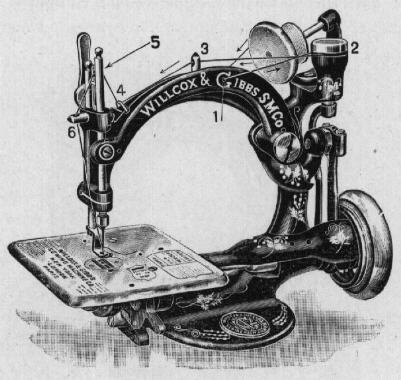 Willcox & Gibbs needles
Willcox & Gibbs chainstitch needles are unique. There are approximately 20,000 different kinds of needles but only one will fit the Willcox & Gibbs chainstitch machine.

The unique feature of the W&G needle is the long groove down the shaft which locates the needle in the needle bar to the exact correct position for sewing. No other needle will work as well. Some will even damage your machine!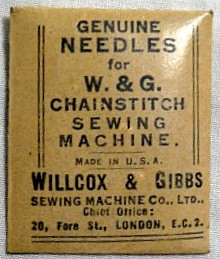 Only the exact needle will fit the W&G chainstitch! They do turn up on the Internet. Here is the codes you need. THESE CODES ARE ALL FOR THE SAME NEEDLE BUT FROM DIFFERENT SUPPLIERS.
W&G 502
SOABAR
WGX64
CANU: 02:50
WY 502
Willcox & Gibbs history: Willcox & Gibbs