Alex Askaroff
Alex Askaroff has captivated readers for decades and gained a worldwide following. He has had Nine No1 New Releases on Amazon.
Alex's 'On The Road Series' is a unique collection of seven books written over the 40 years of his working life. The books are crammed with true stories that will have you spellbound. Alex's way with words and funny tales, wrapped with true incidents, facts, and even the odd ghost, will grab you from start to finish. BK1: Patches of Heaven, BK2: Skylark Country, BK3: High Streets & Hedgerows, BK4: Tales from the Coast, BK5: Have I Got A Story For You, BK6: Glory Days, BK7: Off The Beaten Track.
Patches of Heaven by Alex Askaroff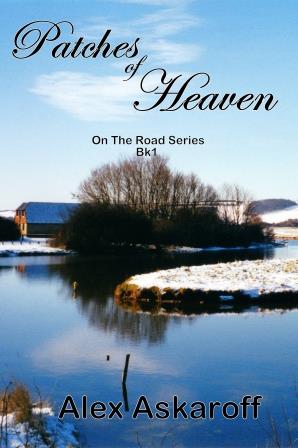 Renowned author, Alex Askaroff has a worldwide following. His Sewalot.com site is the No1 of its kind, attracting millions of visitors. Over the last few decades Alex has been painstakingly compiling his stories into a series of books that sell worldwide. Here is Alex Askaroff's first book in his On The Road Series. Read some of the outstanding reviews.
In the Victorian era many an intrepid traveller would set off, notebook in hand and travel. They would move around the country describing the places and people they met, the local accents and countryside they saw. Then once home they would put all their experiences down on paper and publish.
My books are really a modern version of those travels. Unlike Cobb my trusty steed is a Land Rover which over many years has never let me down. Together we have travelled the highways and byways of my beloved county. We have visited homes and farms up dusty trails, and unseen paths meandering through some of the most glorious places on this planet. During my daily work I have met old Sussex folk that time has forgotten and rambled along my way taking notes as I went.
Patches of Heaven is the start of the On The Road Series.
All Alex's books are available worldwide on Amazon,
many free with Kindle Unlimited. Click here.