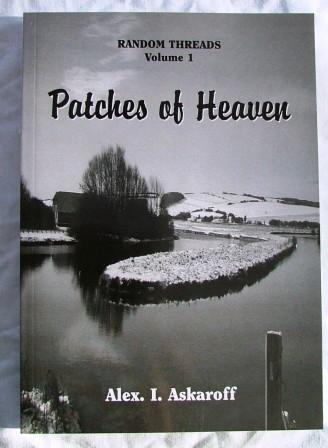 Random Threads book 1, Patches of Heaven ISBN:0-9539410-4-3
In the Victorian era many an intrepid traveller would set off, notebook in hand and travel. They would move around the country describing the places and people they met, the local accents and countryside they saw. Then once home they would put all their experiences down on paper and publish.
My books are really a modern version of those travels. Unlike Cobb my trusty steed is a Land Rover which over many years has never let me down. Together we have travelled the highways and byways of my beloved county. We have visited homes and farms up dusty trails, and unseen paths meandering through some of the most glorious places on this planet.
During my daily work I have met old Sussex folk that time has forgotten and rambled along my way taking notes as I went.
Patches of Heaven is the start of my travels.
If you would like to read some of the stories before you decide if you would like to buy, here is the link to Sample stories.
All Alex's books are available on most sites like Amazon and Play.com but you can also get a personal copy directly from Alex.
Sample extract from Random Threads BK1, Patches of Heaven by Alex Askaroff
Kipling Country
The roads were paved with fallen leaves in a thousand autumn shades. Water was running across my path in newly-formed streams, making its way down to the sea some many miles away. The whole countryside was sodden and in its shabbiest overcoat but still full of life.
*****
Conkers were prime targets for all the other children for if your conker could smash the champion you became number one in the playground. I once had a conker that made it to 67. Cracked and wounded it succumbed to a windmill smash from Chris Higgins's monster conker, dried in an oven. He cried for joy, I just cried.
Sample extract from Random Threads BK1, Patches of Heaven by Alex Askaroff
"What?" I said, "You remember Rudyard Kipling?"
"Oh yes! I remember him as if it were yesterday. He used to play with me out the back of the kitchen."
I was so intrigued. "At Bateman's?" I asked.
"Of course! Mind you I was no more than a child but, as I remember it, he made me a cart of sorts out of a treadle sewing-machine lid and some wheels. He would push me around for hours as my mother cooked in the kitchen."
"My father worked as a gardener so the Kiplings employed them both. Mind you, it was her that wore the pants in that house!"
"What do you mean?" I replied hating to break her flow.
"She wore the pants all right, the mistus (lady of the house). It was a big mistake to cross her. Even Mr Kipling took to hiding sometimes."
"Go on! You're kidding me."
"Oh no! I have seen him, more than once, go and hide in the outside lavvy, down the garden. He would be in there for ages. Mrs Kipling would give up hunting for him after a while. Then out he would creep with handfuls of paper, toilet paper, full of scribbling."
"You mean he wrote some of his stories in the outside toilet? Hiding from his wife!" I said in astonishment.
"I think that's about the long and short of it," she smiled. "She made my dad cut holes in the Yew hedges so that she could peek at the prisoners working in the gardens. Just in case they were being lapsy (lazy)."
"Get away! You're pulling my leg," I laughed.
"No! God's truth. When they had German prisoners to do the gardening she would creep about spying on them. Making sure they weren't up to no good. When the yew flowered, we called the red fruit berries that held the green seeds 'snotty-gogs' as they were all slimy. Now that's an old Sussex word for you..."
Introduction to Alex
Meet my good friend Alex through the medium of his books and you will be refreshed by his enthusiasm and great affection for all that is described between the covers.
You will find that he repairs sewing machines in East Sussex — a mundane daily routine you might think but the owners of many are often in the remotest and beautiful corners of our beloved county. He traverses hills and marshes, lanes and tracks, through woodlands, along valleys; he soaks up the views of seascapes, estuaries, harbours and rivers, around the glorious Downs and the Sussex Weald. His journeys are presented to you with fulsome description of the great pleasure he derives from travelling through our lovely countryside and with much humour in his anecdotal references to his visits.
You may feel that you know East Sussex but I will guarantee that Alex provokes you into wanting to look again and just in case you cannot manage it physically he will fill your minds with the happiest of thoughts which will be refreshed every time you turn a page.
Alex loves his life, his family, his animals, his environment, his vocation and, as you read on, be certain that you will share the warmth with which his books are written.
Frank Scutt OBE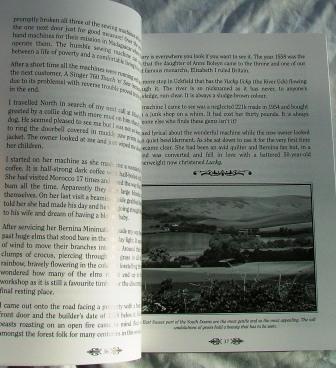 Alex's books are full of description and pictures.
Alex's writing has deservedly won him a strong following that has spread far beyond his home county and this, his latest work, is a worthy and welcome addition. Principally set in Sussex, Tales from the Coast is an enjoyable read that gives an excellent flavour of the area and its inhabitants. These are vibrant stories, told with skill and humour that provide a valuable insight into a magical part of England. Alaric Bond, Author.

If you love the countryside and Sussex you will love Alex's descriptions of the area.

I retired to my bed, and let your book give me a glimpse of somewhere else, through the eyes of someone else. By the time I turned off my reading light, I was at peace with the world. Not convinced it is either safe or sane, but the edge softened by your beautiful words
Pat Bergman USA
In our modern world we often fail to appreciate nostalgia. It may be the rose-tinted past but it is that history which often holds our sweetest memories. It binds families, communities, and even countries. It is those very memories that we guard so preciously as we grow and clutch onto hardest when in fear of losing them. Alex Askaroff
BUY NOW
To purchase a copy of Patches of Heaven on Amazon click here.
Or
Fancy a signed copy direct from the author at no extra cost with free postage
just mail Alex: alexsussex@aol.com
Book 2 in the Random Threads Trilogy is Skylark Country by Alex Askaroff Skylark Country
Skylark Country is Alex's second book in the Random Thread Trilogy. Once again filled with stories like the Rocket Scientist and the Emerald Ring. All Alex's stories are inspired by his customers and many of the stories have been handed down to him.
Alex was encouraged to write Skylark Country after the sell-out success of his first book Patches of Heaven. Once again the book is crammed with stories and pictures of South East England.