Max Carl Gritzner founded one of Germany's premiere sewing machine companies in 1872. He went on to manufacture some of the finest machines produced in the Victorian era.
After his death in 1887 the family continued in the company with the help of his sons, Rudolph and Julius. Max had a brilliant business mind, which is why his company expanded so rapidly. For example after a devastating factory fire in 1881many would have given up, not Max, he rebuilt bigger and better than before.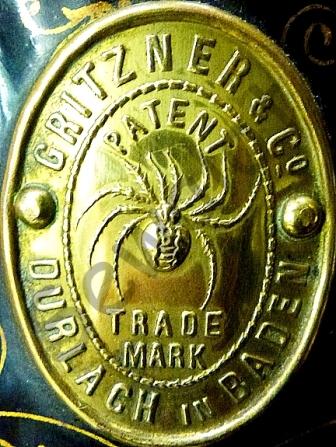 There must be a good reason that the Trademark was a spider. Perhaps one day I'll find out...Could be the silk thread?
His factory at Karlsruhe, Durlach in Baden was an impressive site to behold. It even had its own railway station collecting over 3,000 machines each day from the factory. The company also made bicycles, pumps, and later motorcycles.
Dealer's like E. Riley, Sewing Machine & Gramophone dealers, 32 Broad Street, Halifax, sold the machines in Britain. They were superb pieces of engineering and still make a fine stitch. Many people dispose of these treasures but they are sure to regret it in years to come.
By the turn of the century Gritzner had become Germany's largest manufacturer even bigger then the giant Frister & Rossmann company.
By 1902 they had produced over one million machines. The workforce was estimated to be over 3,500 at its peak.
Of course war interrupted the company in 1914 but it survived, unlike F&R which collapsed. The F&R name was bought by the British importers, and they continued manufacturing and importing various machines under the F&R badge.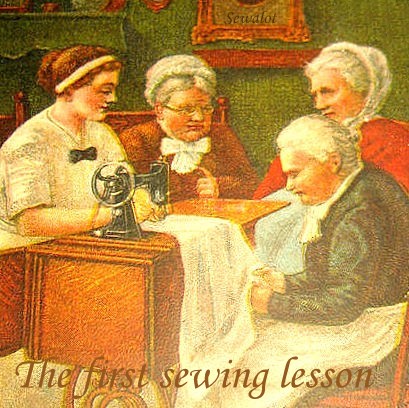 Is it me or do these rotund German girls look rather gruf!
By WWII Gritzner had merged with Pfalzische and had become Gritzner-Kayser.
In 1957 Pfaff bought up one of the finest sewing machines companies in the world and merged its manufacturing with its own.
The early Gritzner machines are very collectible. The company emblem was a little garden spider.
The Gritzner spider, put on many of their machines, came to represent the best of German quality. Mind you they weigh a ton!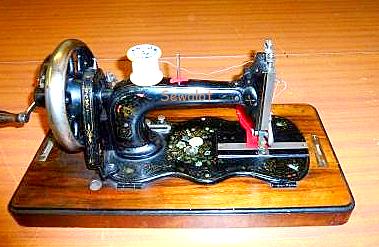 The Gritzner New Family circa 1890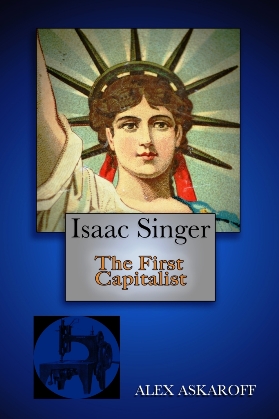 Most of us know the name Singer but few are aware of his amazing life story, his rags to riches journey from a little runaway to one of the richest men of his age. The story of Isaac Merritt Singer will blow your mind, his wives and lovers his castles and palaces all built on the back of one of the greatest inventions of the 19th century. For the first time the most complete story of a forgotten giant is brought to you by Alex Askaroff.
News Flash! Alex's books are now all available to download or buy as paperback on Amazon worldwide.
"This may just be the best book I've ever read."
J Vincent Horam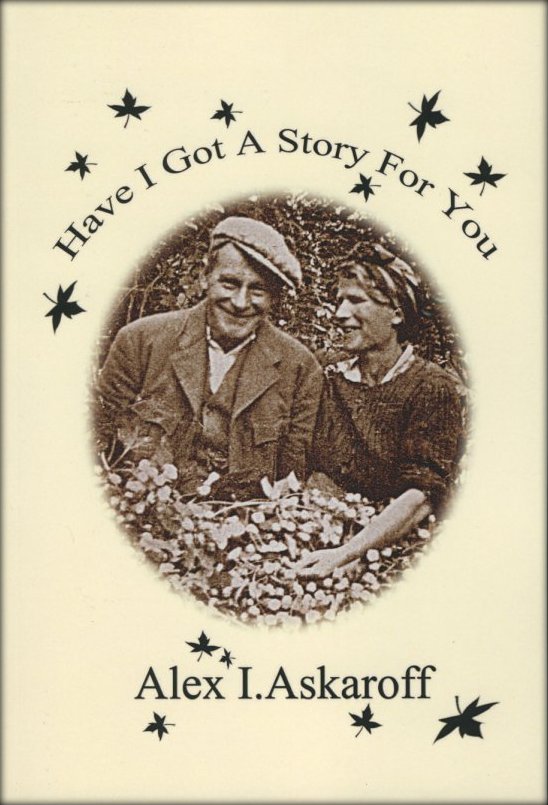 "My five grandchildren are reading this book aloud to each other from my Kindle every Sunday.
The characterization is great; both heart-warming and funny, and the story never lags.
I enjoyed not only the story, but watching my grandchildren's delight in hearing it.
The illustrations are the best I've seen in a very long time.
Anne Lancaster USA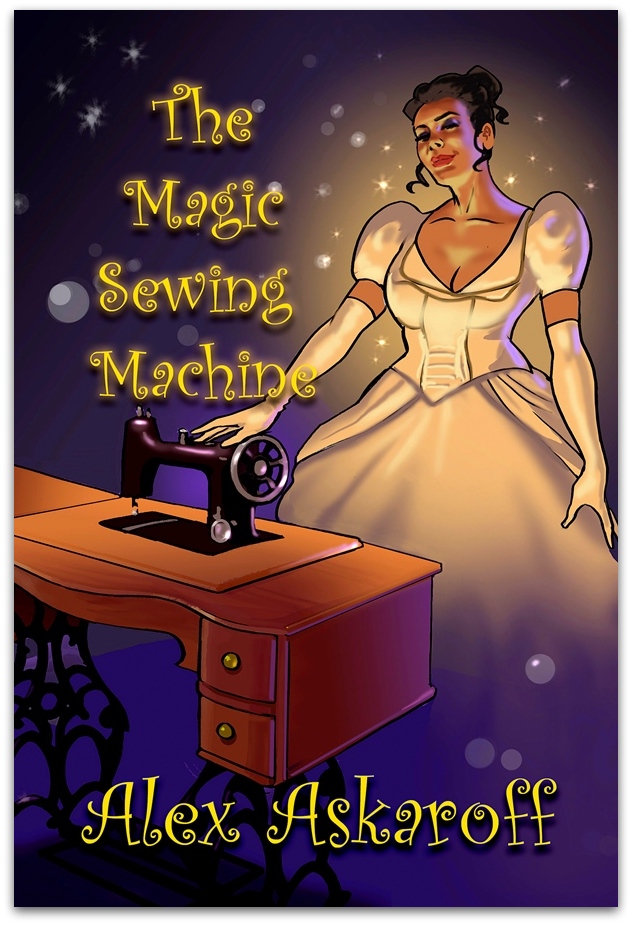 If this isn't the perfect book it's close to it!
I'm on my third run though already.
Love it, love it, love it.
F. Watson USA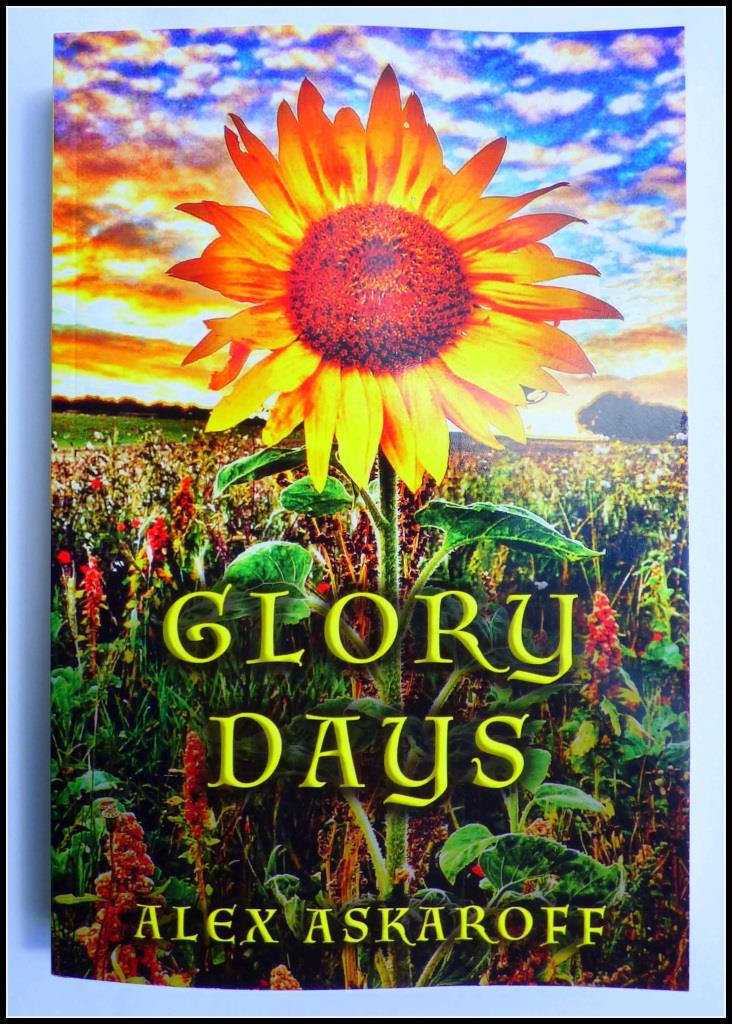 The way it's written you can just imagine walking beside him seeing the things he does.
Definitely look forward to reading more of his adventures.
Amazon FIVE STAR review
News Flash! Alex's books are now all available to download or buy as paperback on Amazon worldwide.