A true story about a naughty customer
The pictures below are from a customer of mine. A while back I had to completely refurbish her very expensive Pfaff overlock machine. I knew she was a professional- soft furnishings-machinist. When I was finished I took a picture of her machine. I had a feeling I would need it. The picture, below left, is how the machine was when it was returned to her, perfect.
She phoned me 14months later to tell me that the machine had gone wrong. I asked her if she had used it much. Her reply was that she was semi retired and hardly sewed anymore. She was very disappointed with my work and demanded I repair her machine free of charge.
I went to her home armed with the picture. She had done a good job of removing all traces of fluff on the outside of the machine and at first I though perhaps she was telling the truth. I then proceeded to un-bolt the side cover which she did not have the tools to remove. The look on her face as I pulled it off was priceless. I showed her the picture of how the machine was returned to her the year before.
Amazingly I completely filled a vacuum cleaner with the fluff from her machine. That was all that was stopping the machine working! It had actually ground to a halt...
Once cleaned, oiled and set, the machine worked just fine. It just goes to show how some people try it on.
People wonder why I have become cautious over the years. I should just add for every customer like this I have a hundred good ones!
She agreed to pay for the service!
Machine as serviced 14 months before Machine at time of re-visit
Books by Alex Askaroff are now available for instant download or paperback.
Norman, a true hero, a gentle man, a brilliant life.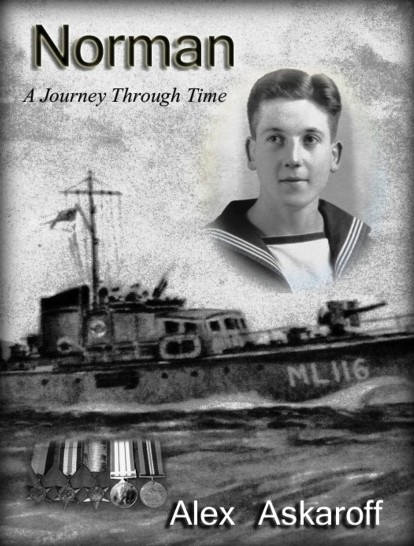 Paperback copy UK Europe & UK Amazon digital download US Amazon digital download