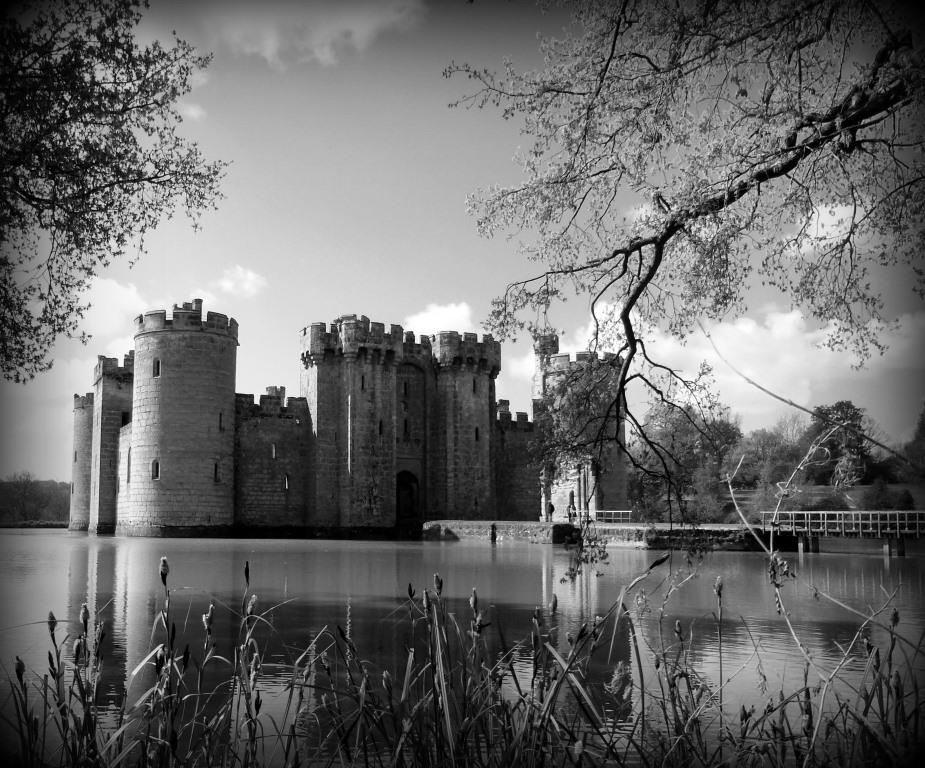 Glory Days
By
Alex Askaroff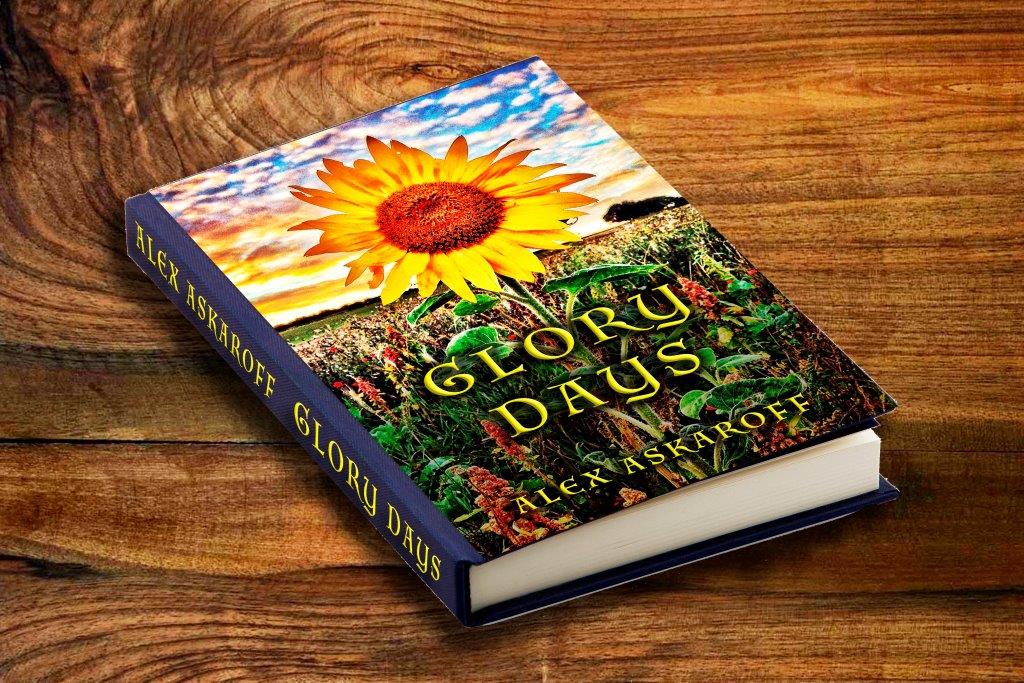 Publishers mock up of Glory Days by Alex Askaroff due out May 2017
Glory Days £14.99
Glory Days hardback £20
Postage: UK £2.49 USA & CANADA £8.99 Europe £5.80
Internal details and ISBN to follow
For any other details, information or to pr-order a Limited First Edition 'signed copy' please mail: yanamarlene@aol.com or alexsussex@aol.com
Glory Days
Short synopsis
We all love stories don't we, especially true ones. For over 30 years Alex Askaroff has been carefully collecting and sharing priceless tales from his corner of England. At last his long awaited next volume is finally here. In his eleventh published book he shows us once again that he is the master of the short story.
We meet Little Sid, who earned his first medal cycling through The Blitz, before he was even old enough to go to war. We meet crazy farmers and mad dogs, great inventors and a host of wonderfully eccentric characters, from corrupt politicians and naked gardeners to the Hastings schoolboy who fooled the world to become the most famous First Nation Indian alive.
Alex Askaroff's way with words, his funny and thought provoking stories, and the wonderful Sussex characters that he meets on his travels will leave you with a smile and a happy heart.
Once again Alex has brought his unique magic to the page and captures England, its history and its people as only he can.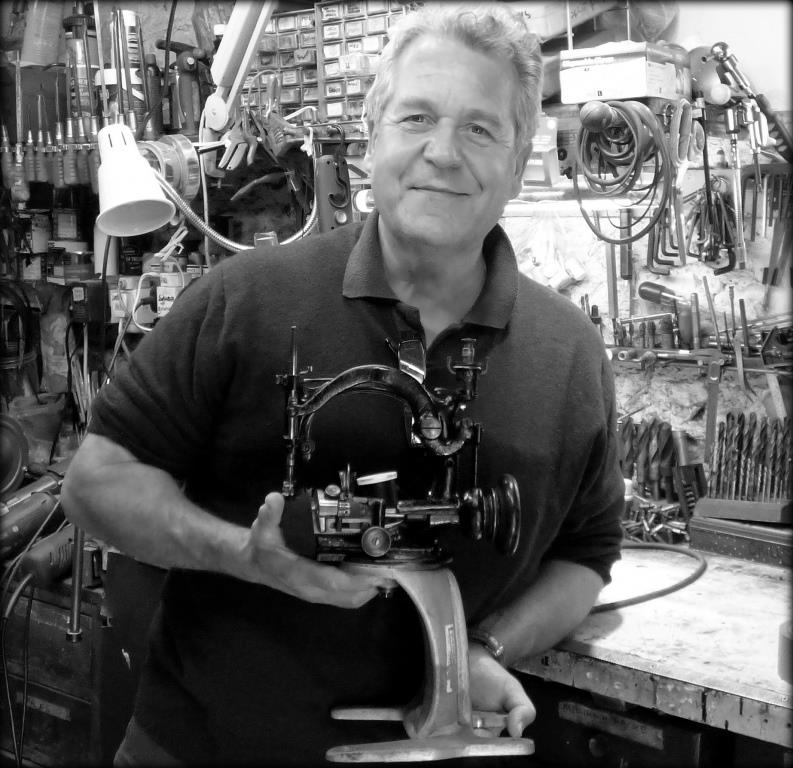 Alex Askaroff in his 'man cave' with a rare Luton G&H hat machine
For any other details, information or to pr-order a Limited First Edition 'signed copy' please mail: yanamarlene@aol.com or alexsussex@aol.com
Glory Days
Long synopsis
One of my customers once asked me how I cope with such a boring job, fixing sewing machines over and over again, every day, year after year. At first I was taken aback, as boring was the one thing that I have never found my job to be. I explained that no two days could ever be the same, no two rooms, and no two customers. One moment I am in some old upholsterer's workshop, the next in a school somewhere, the next a large manor or a beaten up housing association flat. As the years fly by I meet the mad, the sad, and the plain bonkers in equal amounts. Little seems to have changed from when I was a young energetic youth until I stop and examine my life. I'm older, my hair has faded to grey, my trousers do battle with my waistline, my eyes blur a little more and the doctor prescribe extra pills to pop on a daily basis.
I went on to tell her that I have the best job ever, crazy but true. I explained that it's something to do with my share of larger than life characters. One moment I have Sue on the line in a panic, "I am making banners at the Notting Hill carnival," she shouts over the street music. "My Bernina is skipping stitches, what do I do Alex, WHAT DO I DO?" Then there was Julie at Camber Sands Holiday Park, "You can't come down today Alex, George Clooney and Matt Damon are filming on the beach and staying at our park. It is mayhem here. Bill Murray was wandering around with hardly a stitch on last night and then they all went to Rye for fish'n'chips. They brought the whole town to a standstill. You won't get near the place, Paparazzi are everywhere. OH MY GOD, IT'S GEORGE!" I am left staring at the phone buzzing in my hand. In my mind's eye I could see Julie rushing out of her linen shed while applying lipstick and trying to 'accidentally' bump into the movie star. Heaven only knows how that conversation went.

Nelda Sale is on the line: "Your onscreen presence has a lot of energy." She had watched some of my You Tube clips on old sewing machines. I wasn't sure what she meant by my 'screen presence' but took the compliment. "We are filming the next series of The Great British Sewing Bee for the BBC, what are the chances of you doing a few spots for us? We need someone to teach Claudia Winkleman how to sew." I explained to the producer that she had more chance of seeing me dance the Nutcracker in a ballet costume before politely declining her offer. For decades I have turned down proposals from every television and film company as I gently protected my introvert status. As some of my readers will find out in my eleventh published book out shortly, Glory Days, it all went horribly wrong and I did get my fifteen seconds of fame, or rather infamy.
Ingrid Prior is in a state of nervous excitement. "It's for the Royal Opera House. I have 24 tutus to finish and all my machines have broken. Broken I tell you-Kaput!"
"But Ingrid, last time I visited you had six. They can't all have broken!"
"You tell the machines that. They have all expired from exhaustion, one after the other, the last one just went bang and now we're stuck. How soon can you get here?" Her voice was tinged with apprehension and dread. It looked like my Sunday morning was going to be a trip to Hastings.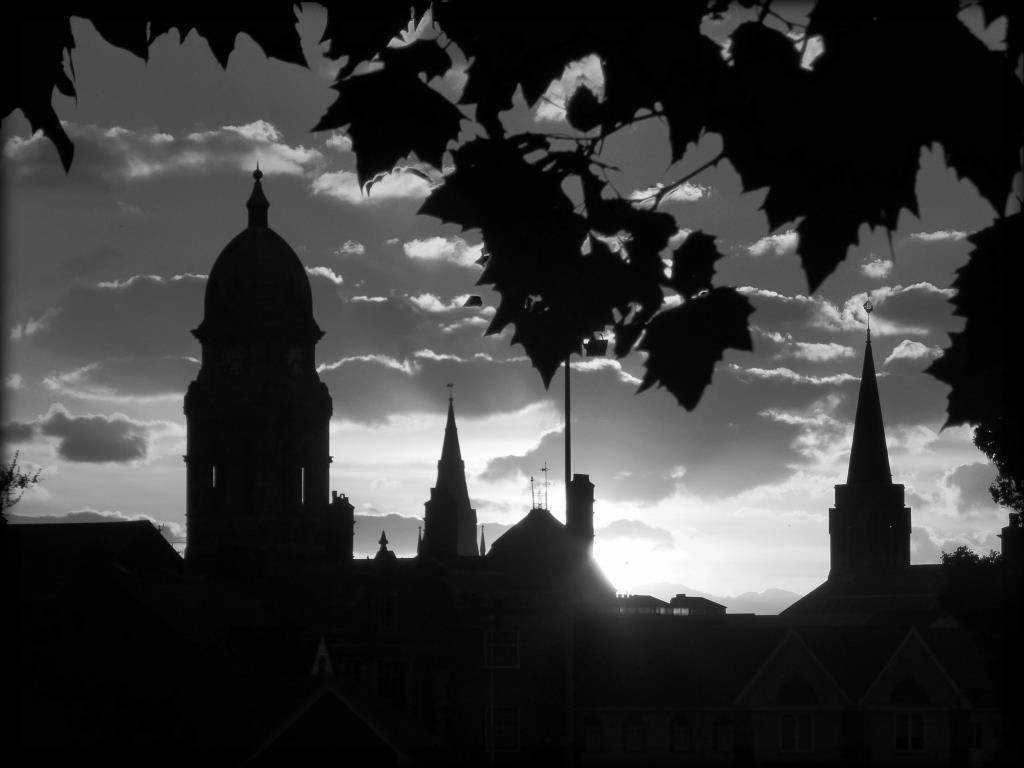 Glory Days is packed with superb pictures of East Sussex
"What is Ridley Scott going to do without his space suits? He's off to Budapest at the end of the week and if we keep 20th Century Fox waiting we're all in trouble." Nic Miners was desperately trying to soften me up for her company, Robert Allsopp's in Croydon. They make props and clothing for the entertainment industry and somehow managed to drop two machines out of the back of one of their vans. They were making the white space suits for the latest blockbuster, The Martian. Without their machines they were helpless.
My life seemed to be like that, I was in a trade with very few experts and in my corner of the world I had become an essential cog, servicing the last remaining industry that had survived the onslaught of cheaper manufactured imports. Lindsey is in a state of pure panic, verging on hysteria and she is on the other end of the telephone. She runs a business called Spoonangel that makes bunting for special occasions, "I can't wait till Thursday! We need the bunting for Jamie Oliver's food festival this weekend. What will he say when he arrives and there is no bunting! Please come out now, please, please."
Boring! That is the one word in the dictionary that I could never use to describe my job. If my job was a piece of string with boring at one end, right at the other would be me, running like a crazy thing, as far away from it as possible. Sussex is changing fast but I still adore living among the ruins of our lost Empire, driving down the endless tiny lanes to yet another customer, yet another crazy tale.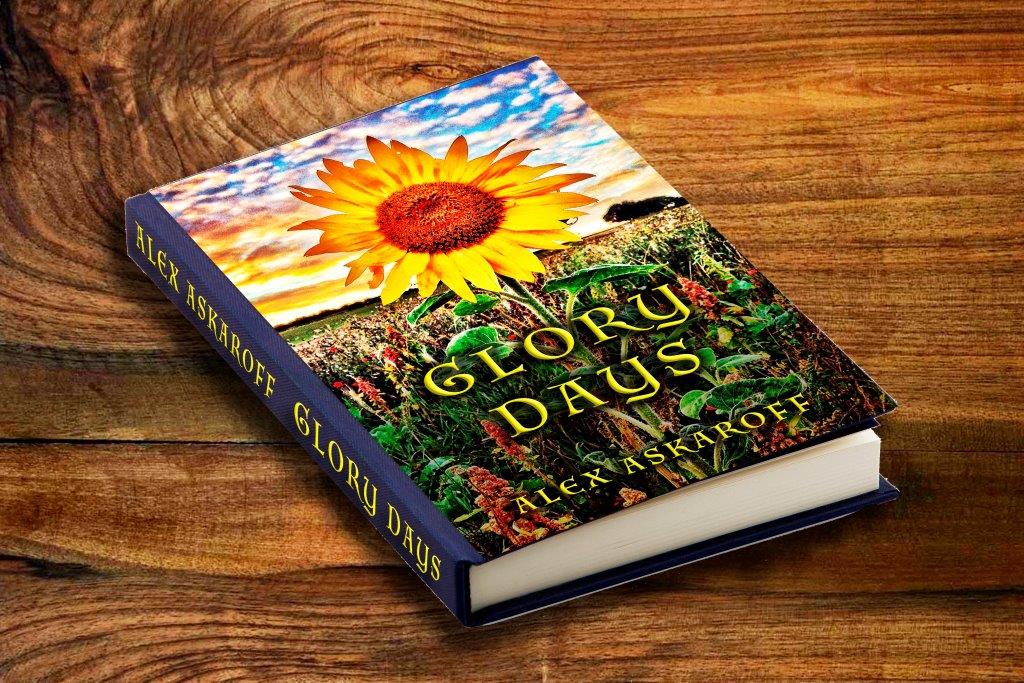 Publishers mock up of Glory Days by Alex Askaroff due out April 2017
Glory Days £14.99
Glory Days hardback £20
Postage: UK £2.49 USA & CANADA £8.99 Europe £5.80
Internal details and ISBN to follow
For any other details, information or to pr-order a Limited First Edition 'signed copy' please mail: yanamarlene@aol.com or alexsussex@aol.com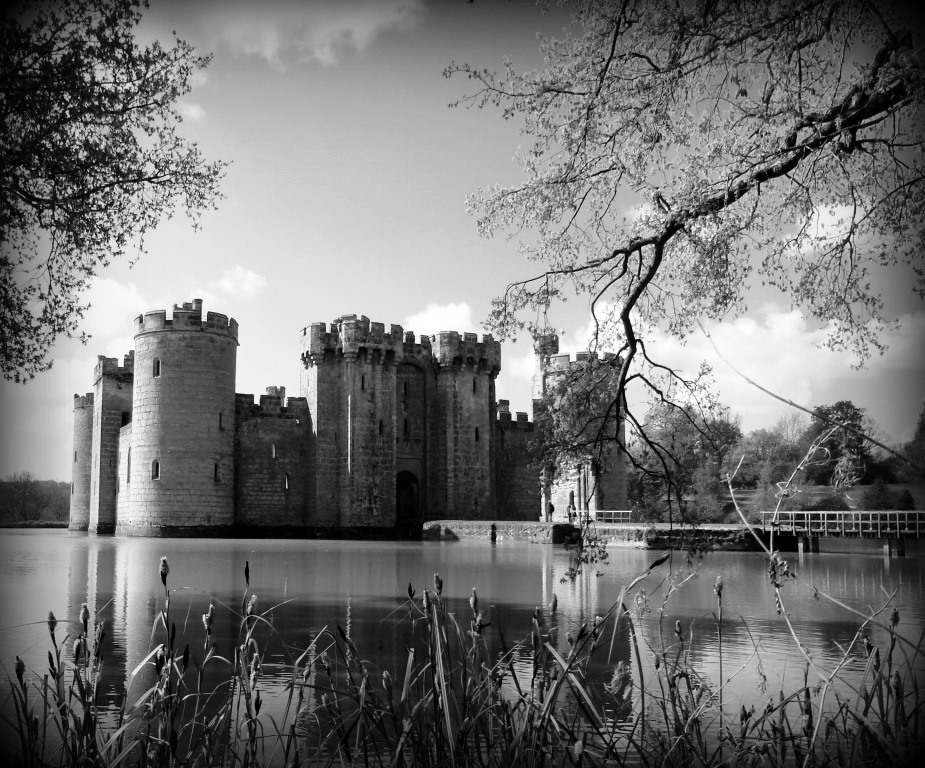 Glory days is packed with glorious unique photos and views of Sussex
Glory Days
By
Alex Askaroff
Due out April 2017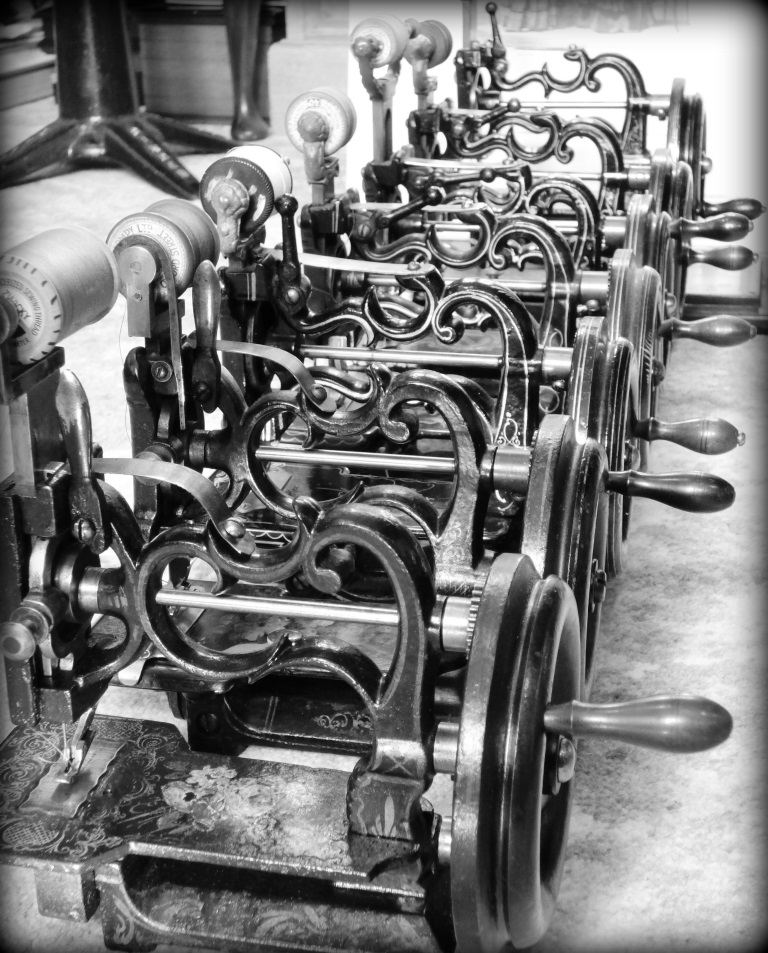 Glory Days by Alex Askaroff includes unique photos of the finest 19th Century machines.
Glory Days £14.99
Glory Days hardback £20
Postage: UK £2.49 USA & CANADA £8.99 Europe £5.80
Internal details and ISBN to follow
For any other details, information or to pr-order a Limited First Edition 'signed copy' please mail: yanamarlene@aol.com or alexsussex@aol.com
Here is a link to an early example of the sort of stories that I have picked up over the decades. It comes from my second book Skylark Country. Enjoy.